Street Fighter producer Yoshinori Ono departs Capcom after 30 years
"3… 2… 1… SHORYUKEN!"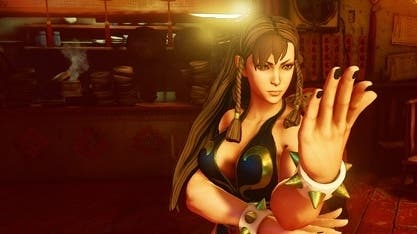 Street Fighter series executive producer, Yoshinori Ono, is stepping down after "almost 30 years" at Capcom.
Ono thanked the many people he's worked with over the years, but did not give a reason for his departure. Unverified rumours imply he is stepping down from the series due to internal conflict on the direction of the Street Fighter franchise (thanks, VGC).
"I've been with the Street Fighter brand for a long time, experiencing good times, bad times, and even non-existent times," he wrote in a statement on his Twitter account. "My heart is filled with appreciation to those players who've been giving warm and kind support on the brand especially little over the past decade or so as all the activities on the Street Fighter brand regained sunshine and grew its liveliness.
"And now, after serving almost 30 years at Capcom, I am leaving the company in this summer," Ono added. "This means that I will resign my position as the brand manager for Capcom's various titles including Street Fighter.
"Capcom staff in the new generation will continue taking care of the Street Fighter brand and leading the World Warriors," he added." And, I do believe that they will continue making Street Fighter extraordinary. I will look forward to seeing the new Street Fighter brand and how it's going to be expanded, as just one of regular gamers next time."
Ono finished on saying that he had been "trying to contact those whom I've gotten to work with in the past" about his resignation, but acknowledged "it's quite difficult to reach out to all of [the] people I've associated without throughout my career for almost three decades".