Street Fighter 25th Anniversary Collector's Set announced
Lavish package includes 15 discs, statue, book, Ryu's belt.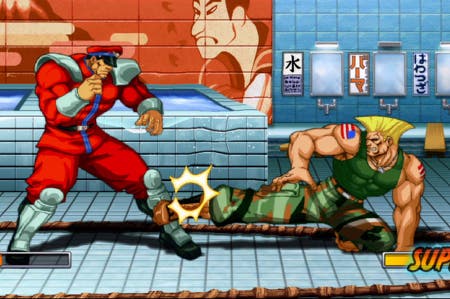 Capcom has just announced details of a lavish box set to celebrate the 25th anniversary of its Street Fighter series.
Available for PlayStation 3 and Xbox 360 from 18th September, it includes the following swag:
Super Street Fighter 2 Turbo HD Remix
Street Fighter 3: 3rd Strike Online Edition
Super Street Fighter 4 Arcade Edition (with all costume DLC)
Street Fighter X Tekken (including all character and Swap Costume DLC)
Two-disc Blu-Ray video set including a documentary on the series' history, the Street Fighter 4 and Super Street Fighter 4 Anime movies, episodes of the Street Fighter animated series, and Street Fighter 2: The Animated Movie
8" light-up Ryu statue
11 discs of soundtrack music
64 page hardback art book
Ryu's belt replica
Certificate of authenticity
All that lot will set you back $149.99. At present it's only confirmed for the US but we're chasing up news of a Euro launch.
Capcom is also holding a global Street Fighter tournament to celebrate the franchise's birthday, with more than $500,000 in cash up for grabs. There'll be a number of regional heats before an invite-only grand final in San Francisco on 8th December.
Here are the dates in full:
28-29th July: Austin, TX
11-12th August: New York area (location pending)
26th August: Taipei, Taiwan (location pending)
Mid-September: Tokyo area (date and location pending)
27-30th September: London, England (in conjunction with Eurogamer Expo)
13-14th October: Sao Paulo, Brazil (in conjunction with Brazil Game Show)
27-28th October: Los Angeles, CA
31st October 31 to 4th November: Paris, France (in conjunction with Paris Games Week)
8th December: Finals in San Francisco, CA