Steve Perlman calls on gamers to give reborn OnLive a chance
Turns to Rearden to work on new projects.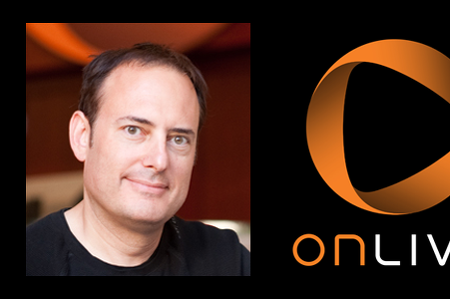 Ex-OnLive boss Steve Perlman has called on gamers to give the reborn cloud service a chance.
In an open letter issued to OnLivefans.com, Perlman said the new company was made up of the same people who created the original OnLive, and heaped praise on new chief Gary Lauder.
"I'd like to ask everyone to please give the OnLive team a chance to regroup and get rolling again," he said. "It's the same people who created the amazing stuff you've been enjoying over the years, and Charlie [Jablonski, acting CEO] is the guy who's kept the service running 24/7 since launch. No small feat."
Two weeks ago OnLive collapsed amid reports of just 1600 concurrent users. Perlman used a California-specific bankruptcy technique that transferred all assets to a new company under a new investor with all shares rendered worthless. All staff were laid off, with around half offered jobs at the new company.
Last week it was announced that Perlman was staying on as OnLive boss under new owner Gary Lauder, but this week his departure was confirmed, with employee-friendly former head of operations Charlie Jablonski taking his place. In his open letter Perlman explained the decision.
"For me, the end of last week was the first time in a very long time where I could actually consider the possibility of moving on without having to worry about the company," he said.
"As we said in our last post, Gary did want me to stay, but OnLive is by far the longest project I've ever worked on, I have other projects long in need of my focus and attention, and Gary needed to lock down the structure for the new company. In the balance, it was a good time to move on, and Gary understood."
Perlman's comments come amid reports that his "ego was the company's undoing".
A report by The Verge includes comments from former employees that accuse Perlman of ditching games that had appeared on rival cloud gaming service Gaikai first, and turning down buyouts.
"For me, it's hard to leave my creation behind, but there is also a huge sense of relief that I can finally step off the treadmill and know that OnLive is in good hands," Perlman continued. "Thank you all for helping OnLive since Beta days to become a reality, and thank you for all of the feedback and ideas that has helped OnLive pioneer this entirely new field of computing and entertainment."
Perlman is now turning his attention to his tech company Rearden. "What the team has working now will utterly blow your mind," he said.