Steam's summer Game Festival is now on, features over 900 playable demos
Wraps up next Monday.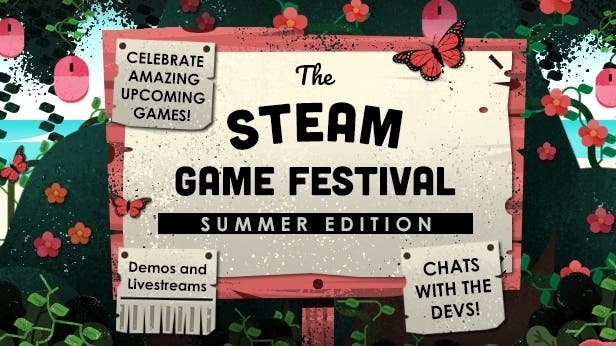 Steam's increasingly frequent Game Festival event is back for the summer months, bringing a quivering heap of (mostly) indie demos and a week of developer livestream events.
The Steam Game Festival: Summer Edition marks the third outing for the event, which is intended to showcase a wide variety of indie games, and follows more or less the same template as previous iterations, albeit on a considerably grander scale.
Last year's debut event featured 13 playable indie demos, and over 50 were included when it returned in March to flaunt its springtime wares; however, that's been boosted to over 900 demos, according to Valve, now that summer is here.
While that's certainly an impressive number, demos once again appear to be time-limited to the duration of the event, meaning you've got from now until 22nd June to get your fill. And if you manage to sample all 900 in that time, well, fair play to you.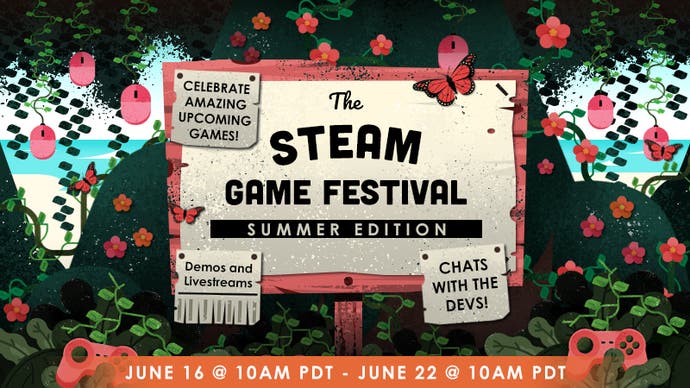 With so many to choose from, it's hard to know where to even begin, but based on a cursory (and entirely unscientific) probe, I'll personally be taking tropical island Escapists spin-off The Survivalists for a test-run, alongside the likes of 7th Beat Games' daffy one-button rhythm game Rhythm Doctor, internship nope-'em-up Say No! More, gorgeous animal-themed dystopian noir thriller Backbone, serene puzzler A Monster's Expedition, cinematic platformer Unto the End, and Triple Topping's biographical adventure Welcome To Elk.
And if you've any time at all left in your busy schedule once you've done plugging your way through all those demos, Valve is also highlighting a regular calendar of developer interviews and livestreams, in which a wide variety of studios will be airing their latest and greatest games.
Steam's Game Festival: Summer Edition comes to a close next Monday, 22nd June, and if you happen to see or play anything of particular note on your travels through its pages, do feel free to highlight them in the comments below.