Steam's latest Game Festival event has over 50 playable demos of upcoming indie titles
But you've only got until Monday to try them.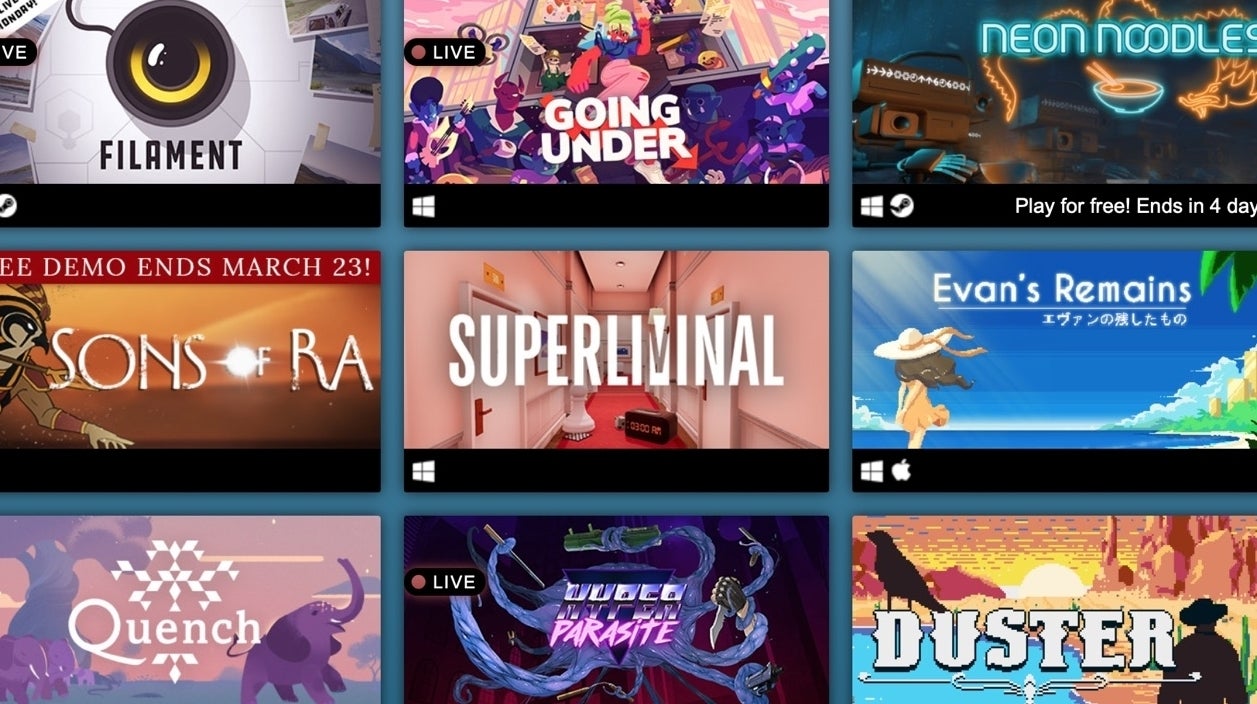 If you're planning for a weekend of self-isolation (whether that be due to current events or simply because you can't be bothered going outside), there's a heap of gaming freebies to help you pass the time on Steam right now, courtesy of The Game Festival: Spring Edition.
This seasonal reprisal of last year's inaugural Game Festival event follows a similar template, this time delivering over 50 downloadable demos of upcoming indie games. You've only got until next Monday, 23rd March, to play your fill, however, so you'll want to get cracking soon.
A few of the games in this latest Game Festival line-up return from last year's offering - including Carrion, Spiritfarer, Röki, and Haven - but the bulk of them are brand-new, ranging from currently unreleased titles to those not yet available on Steam.
The Steam Game Festival: Spring Edition features dozens of demos available to download and play, as well as other highlighted games from the Indie MEGABOOTH, The MIX, Day of the Devs and WINGS.

Play them from now 'til March 23rd @ 10am PDT!https://t.co/KuTMJN5wxG

— Steam (@Steam) March 18, 2020
I'll personally be taking Curious Expedition 2, Moncage, Divisadero, and Hundred Days out for an immediate spin, but there's a huge array of options covering a broad selection of genres, so your own unique tastes should hopefully be catered for. Within reason.
Those eager to explore should point themselves in the direction of the newly updated Steam Game Festival landing page and begin their voyage into the unknown.