Starbound dev reveals co-op pirate game Wayward Tide
A four-player randomly-generated top-down adventure.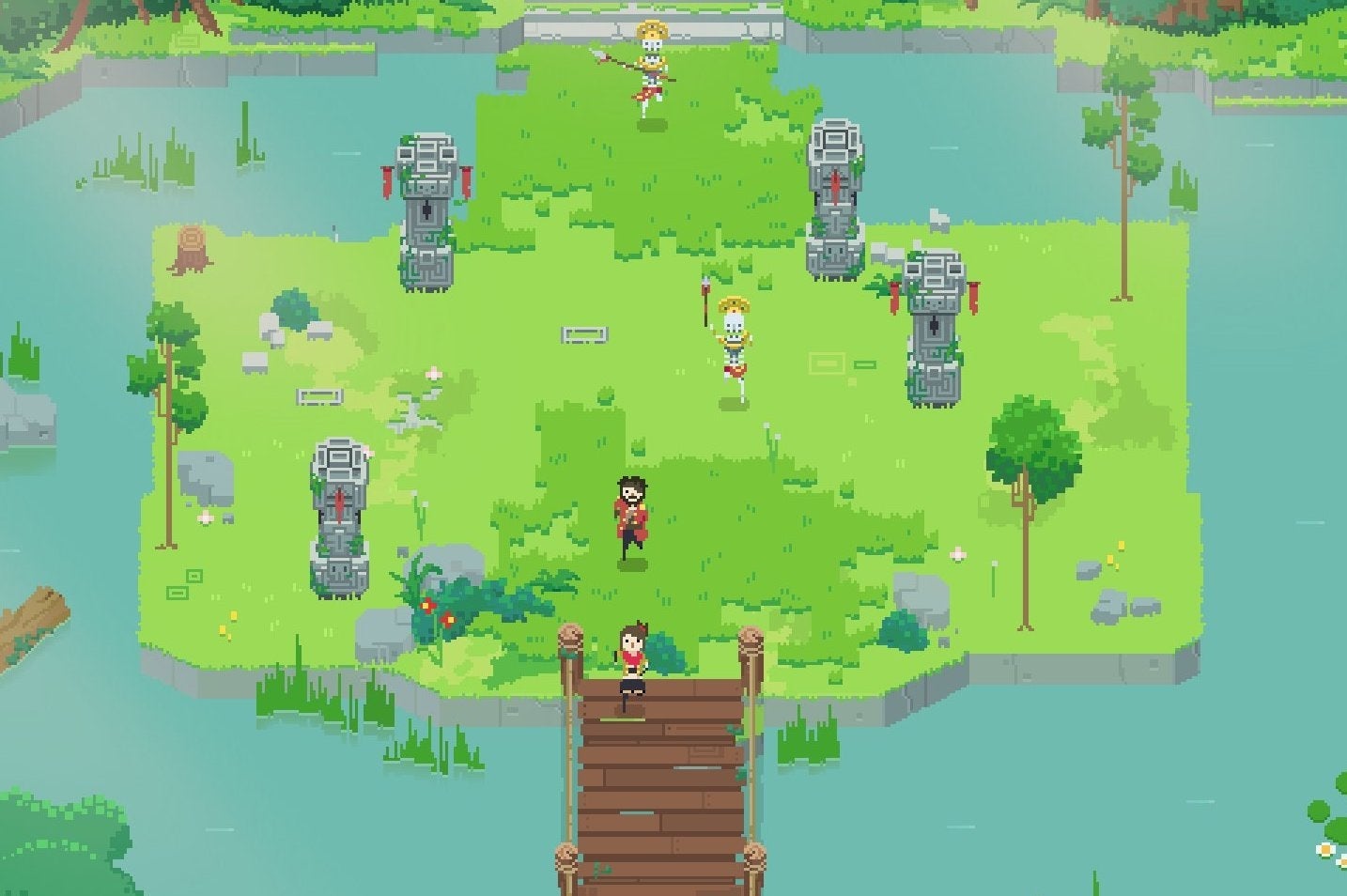 Back in February Starbound developer Chucklefish teased a "top-down open world multiplayer pirate game" and now that game has been revealed as Wayward Tide.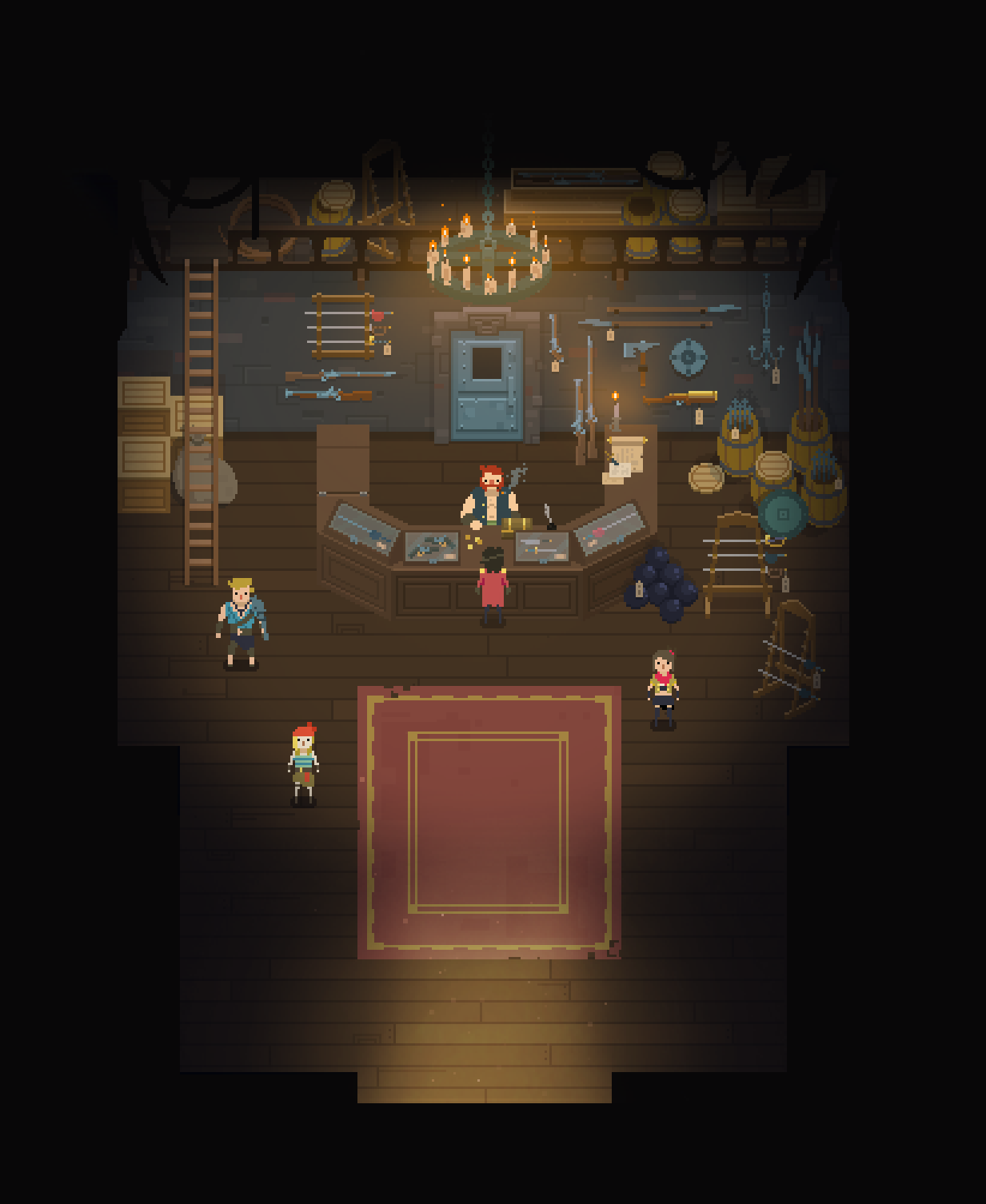 As detailed by Chucklefish on its blog, the top-down adventure tasks one-to-four players with exploring five randomly-generated islands. There will be plenty of combat, treasure hunting, puzzle-solving and even a little betrayal.
You see, while Wayward Tide is primarily a co-operative experience, there will be some competitive elements and generally asshatery tossed into the mix. For example, there might be a puzzle that requires players to step on pressure plates at the same time. If one player steps off the plate early, a boulder will crush their comrade. Honour among thieves, eh?
There will be ways to resurrect your fallen pals, though there aren't any details on how this will work. Ostensibly it's still being sorted.
If all players die, however, it's back to the starting town. You'll keep your booty, at least, so from there you can upgrade your gear before setting sail on further adventures. It all seems a bit like Rogue Legacy fused with The Binding of Isaac in co-op, which sounds like a fun night of couch co-op if you ask me.
While Wayward Tide is being developed by Chucklefish, it's only a four-person team of new recruits handling it while the rest of the studio is toiling away on Starbound's 1.0 release. A developer's blog post from last week noted that it's "aiming for this year, but could go into next. It takes as long as it takes to get it all done, but we're working as fast as we can."