Star Wars Rebels pinball is Zen Studios' next table
Use an old Jedi mind flip.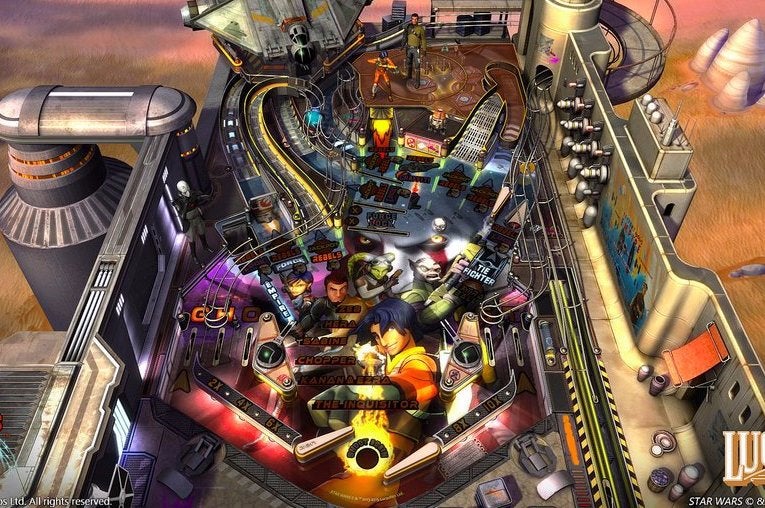 Star Wars Pinball developer Zen Studios has revealed its next table based on Star Wars Rebels.
Due on the week of 27th April for Zen's stable of pinball series - including Pinball FX2, Zen Pinball 2, and Star Wars Pinball - this upcoming table will be based on Disney XD's animated TV series. As such, it will encompass seven missions that include the show's roster of characters and vehicles with fully-animated TIE fighters and the starship Ghost.
Back in 2013 Zen Studios wowed Eurogamer contributor Rich Stanton with its Star Wars: The Empire Strikes Back table. "It seems ludicrous to say it about a pinball table, but this feels inextricable from the universe, its elements combining into something truly evocative," he wrote in his glowing Star Wars Pinball: The Empire Strikes Back review.
"Players have been anxious to see if Zen Studios and Lucasfilm would continue creating new Star Wars pinball tables. I am happy to confirm that our teams are working together to do just that," said Zen Studios VP of publishing Mel Kirk. "Star Wars Rebels is set during a time period never explored in the films - between Episode III and Episode IV lies a 20 year stretch of Star Wars history. We're delighted to be able to bring our own blend of pinball magic to this new phase of the Star Wars universe."