Star Fox Zero, Xenoblade Chronicles X, Mario Tennis release dates
Animal Crossing: Amiibo Festival pack detailed.
Star Fox Zero and Mario Tennis: Ultra both launch for Wii U on 20th November in Europe.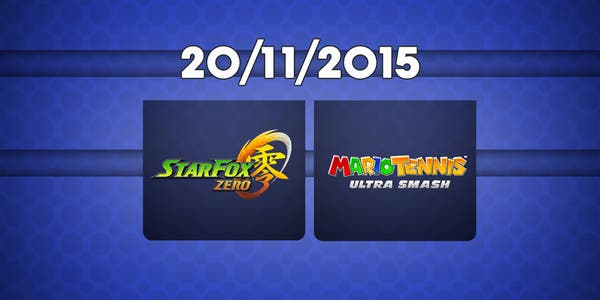 That's the same week as Star Wars: Battlefront.
The announcement comes as part of a flurry of release information for many of Nintendo's remaining 2015 titles.
Highly-anticipated Wii U role-player Xenoblade Chronicles X lands on 4th December.
New Style Boutique 2: Fashion Forward launches for 3DS on 20th November.
And Animal Crossing: Amiibo Festival is also still coming this year, Nintendo has reaffirmed.
The life simulation series' board game-style spin-off arrives in a pack with two Amiibo figurines - Isabelle and Digby - plus three Amiibo cards.
Nintendo detailed all of the above just now via its official European Twitter account. It's the sort of info-dump we'd usually expect in a Nintendo Direct broadcast, although these are likely still on hiatus after the death of Nintendo president Satoru Iwata last month.