Fans think McDonald's new Mario toy features plumber on the toilet
Super Mario runs.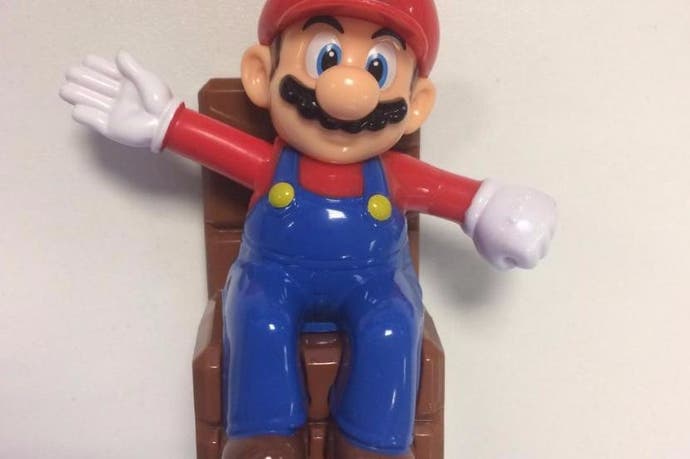 There's a new Nintendo promotion at McDonald's in the UK - although some fans have raised questions about the new Mario figurine.
Week one of the Happy Meal deal includes a plastic toy of Mario, one fist clenched, sat upon a throne of brown bricks.
What is Mario doing? Online observers have pointed out that it looks like he is sitting on the toilet.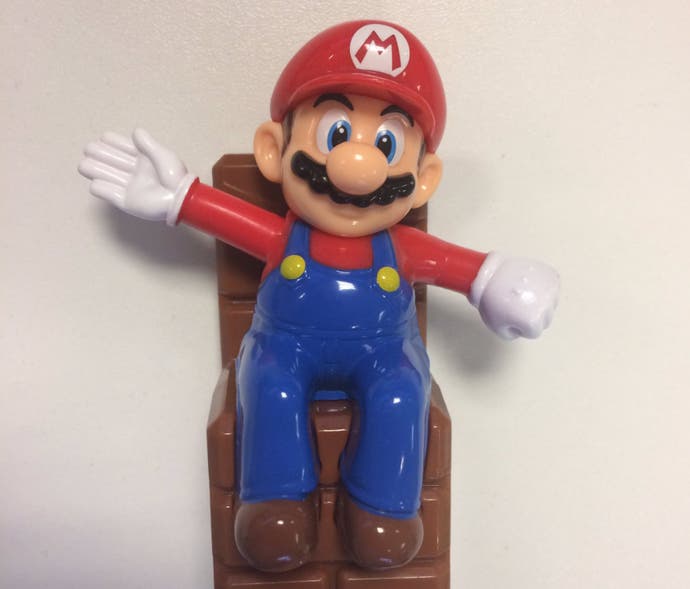 Nintendo Life first circulated the images this morning after they were sent in by readers. The promotion isn't due to begin until this Wednesday, 11th January but early figures are already out in the wild.
"That's an interesting pose for Mario," wrote commenter Mr_Zurkon. "Looks like he needs a newspaper."
"Good thing Mario's a plumber," added user Tyranexx.
Concluded thesewoodenideas: "So that's where the phrase 'sh***ing bricks' comes from!"
Back in 2015, a previous round of Mario Happy Meal toys hit the headlines after a Mario figurine shown holding a boomerang was made to look like he was performing a sex act.