Star Citizen crowdfund now tops $300 million
Star-tling stuff.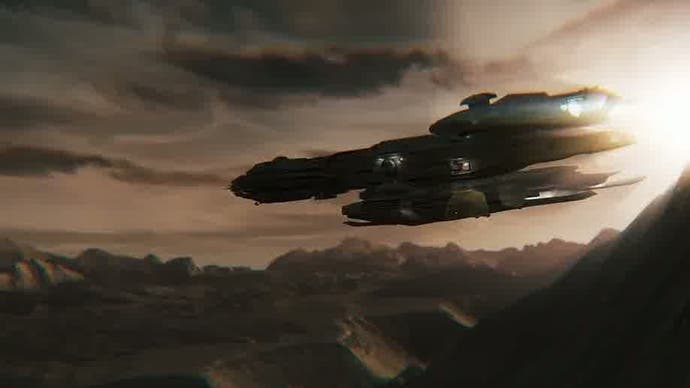 It was only in December that Matt reported that Star Citizen had raised more than $250m USD in its crowdfunding efforts. Well, fast-forward six months, and developer Cloud Imperium Games now reports that the total, at the time of writing, stands at $300,369,065 (thanks, Twinfinite). That's almost £240 million.
In all, there are 2,712,305 "star citizens" although naturally, not all of those are paying players, particularly as Cl recently ran a free-week at the end of May 2020.
The accolade comes at the same time as Star Citizen launched Alien Week, which includes an all-new video which sees members of the narrative team answer player questions about "the lore, history and background on the alien races of Star Citizen". You can check it out below.
In related news, Cloud Imperium recently outlined how survival mechanics will be implemented in Star Citizen. In that instalment of Inside Star Citizen - a behind-the-scenes dev diary that details the current, and future, plans for the sci-fi game - developers take us through Actor Status, a survival system that requires you to regulate your system by eating, drinking, and controlling your temperature. Players can be affected by both hypo- and hyperthermia, and be improved - or hampered - by their choices of food and clothing.
Star Citizen developer Cloud Imperium Games recently settled its lawsuit with Crytek over the alleged misuse of the latter's CryEngine. Crytek's lawsuit, which first came to light last December, argued its licence with Cloud Imperium only granted the Star Citizen developer the right to use CryEngine for one game. Since the agreement was made, however, development of Star Citizen has splintered off into two separate projects - Star Citizen and standalone single-player story title Squadron 42 - which Crytek believed contravened the terms of its licence with CIG.