Stalker's standalone Lost Alpha mod now available
Sooner than planned after early version leaked. A standalone mod for the original Stalker game is now available to download - a little earlier than planned.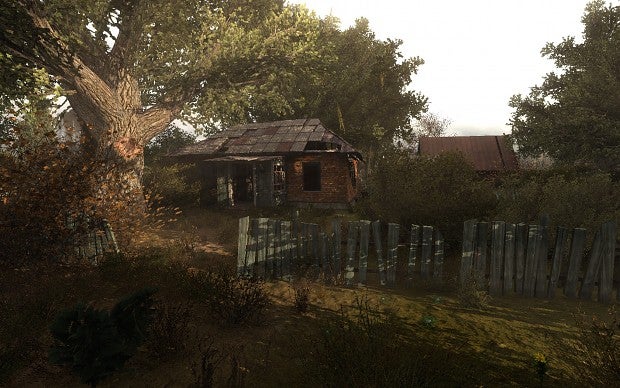 Lost Alpha redesigns and restores content cut from first-person shooter survival game Stalker: Shadow of Chernobyl. But its release today comes sooner than expected - thanks to testers leaking a build from last year.
"An early version of Lost Alpha was leaked online earlier this month after five years in development," developer GSC Game World explained on its official Facebook page. "Some testers have decided to ruin years of our hard work and have leaked an unfinished render-test build of Lost Alpha to the public.
"The beta dates back to 5th November, 2013. This leaked version is not finished and not prepared to be released by any means. It contains render bugs that we've been working on since last year among the other ones that prevent smooth gameplay."
We're now seeing the game's official launch sooner as a result, but its rushed release means that it won't be as polished as it could have been.
"It was a hard decision to release the game in such a quick, and unplanned way," GSC added. "It looks awesome, it plays just fine, but somehow its still not perfect. We will try to update the game whenever we can to make it even better than it is now."
Footage from the Lost Alpha's release build lies below, and you can nab it yourself from ModDB.