Space Hulk ported to… PS3
And Vita. For the Emperor?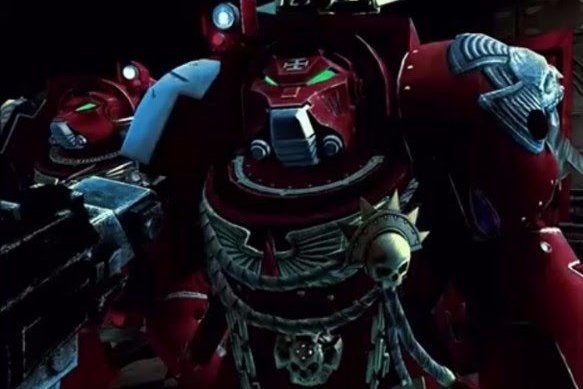 There's life in the last generation of consoles yet! Full Control's Space Hulk is being ported to PlayStation 3 and Vita.
The turn-based strategy game, which launched on PC in 2013, is due out on PS3 and Vita on 23rd October.
Space Hulk is the video game of Games Workshop's Warhammer 40,000 spin-off board game.
The port is the work of Sheffield-based publisher Funbox Media (Don Bradman Cricket), and HR Games.
The last we heard of Full Control was the Denmark developer had stopped making games. Dan Whitehead gave the PC version of Space Hulk 6/10, calling it a "well-intentioned but scruffy recreation" of the board game.
The video, below, shows the PC version.
Meanwhile, Space Hulk: Deathwing, from the developer of E.Y.E: Divine Cybermancy, is due out on PC, PlayStation 4 and Xbox One.