Soul Calibur 2 HD Online coming to PS3 and Xbox 360 this autumn
Missing Link?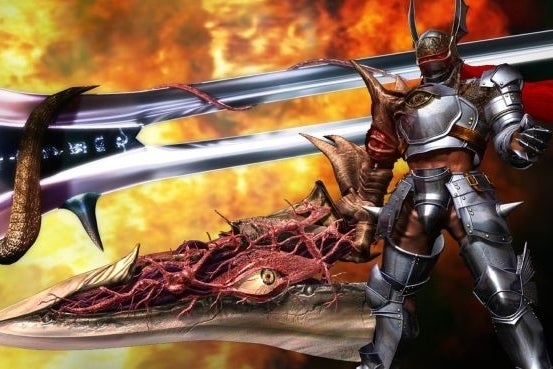 An enhanced version of Soul Calibur 2 will be heading to Xbox 360 and PS3 this autumn with Soul Calibur 2 HD Online.
Announced today at the San Diego Comic-Con (via Shoryuken), this remake will be based on the PS2 version of the game, so it will have that console's exclusive character, Tekken's Heihachi Mishima. The GameCube version of Soul Caliber 2 had Link while the Xbox version had Spawn, but when asked if these two characters would be in the HD remake, publisher Namco Bandai refused to comment, stating only that more details would be revealed later.
"This is quite easily the best 3D beat 'em up ever made," said a young Rob Fahey in Eurogamer's 2003 review of Soul Caliber 2.