Sony presents PlayStation VR - and the rest of Friday's EGX sessions
Featuring Homefront: The Revolution, Elite: Dangerous and Total War.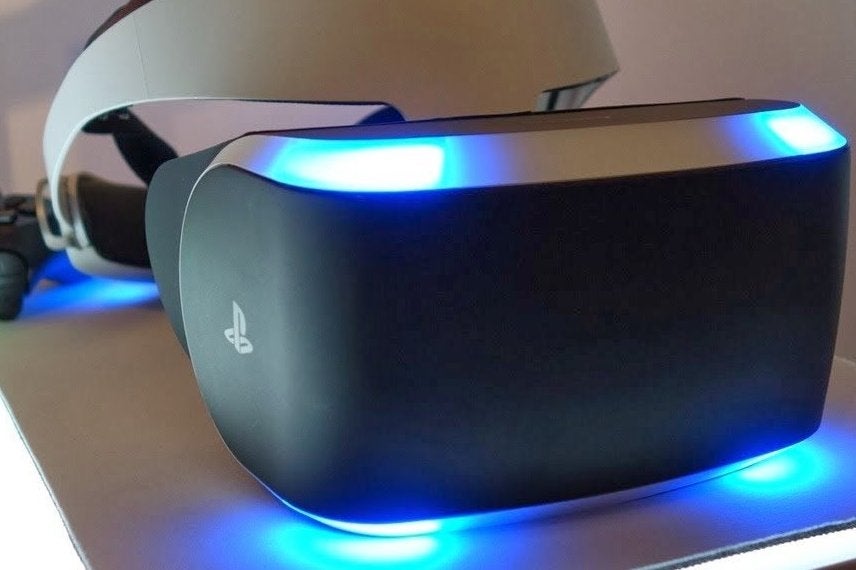 The second day of EGX 2015 is behind us and so are a collection of enlightening developer sessions from the main stage.
Sony led proceedings with a vision for PlayStation VR, which I still call Project Morpheus because I'm a bit slow. We got a behind-the-scenes look at how the virtual reality headset was created and saw pictures of prototypes that looked as if built from Meccano.
Deep Silver and Dambusters were up next with rebellious open-city sequel Homefront: The Revolution, which has romote-controlled toy bomb cars and motorbikes for goodness sake. This is the studio once known as Free Radical and Crytek UK, responsible for games such as TimeSplitters and Haze - remember Haze? Homefront: The Revolution is full of systems and sandbox pursuits and looks very handsome to boot.
Next we had British gaming legend David Braben, and his team from Frontier, talking about the past, present and future of spaceship game Elite: Dangerous.
Finally we welcomed Creative Assembly to the stage to talk about, and play, new Total War experience Arena, the free-to-play 10 vs 10 online multiplayer game.
Today's sessions - Saturday's sessions - begin with a bang as mister PlayStation, Shuhei Yoshida, takes to the stage to talk 20 years of PlayStation, and takes questions from our Oli Welsh as well as from the audience at the show. That's at 1pm and remember you can watch it live via YouTube Gaming.
At 2pm, Chris Delay and Mark Morris from Introversion talk about the impending full release of Prison Architect; at 3pm Io and voice of Agent 47, David Bateson, present the intriguing new Hitman; and at 4pm it's Naughty Dog's Arne Meyer recollecting a decade of Uncharted games. A decade! Oh how time flies.