Sony details 3dRudder foot-based motion controller for PSVR, out in June
Will support 35+ games at launch.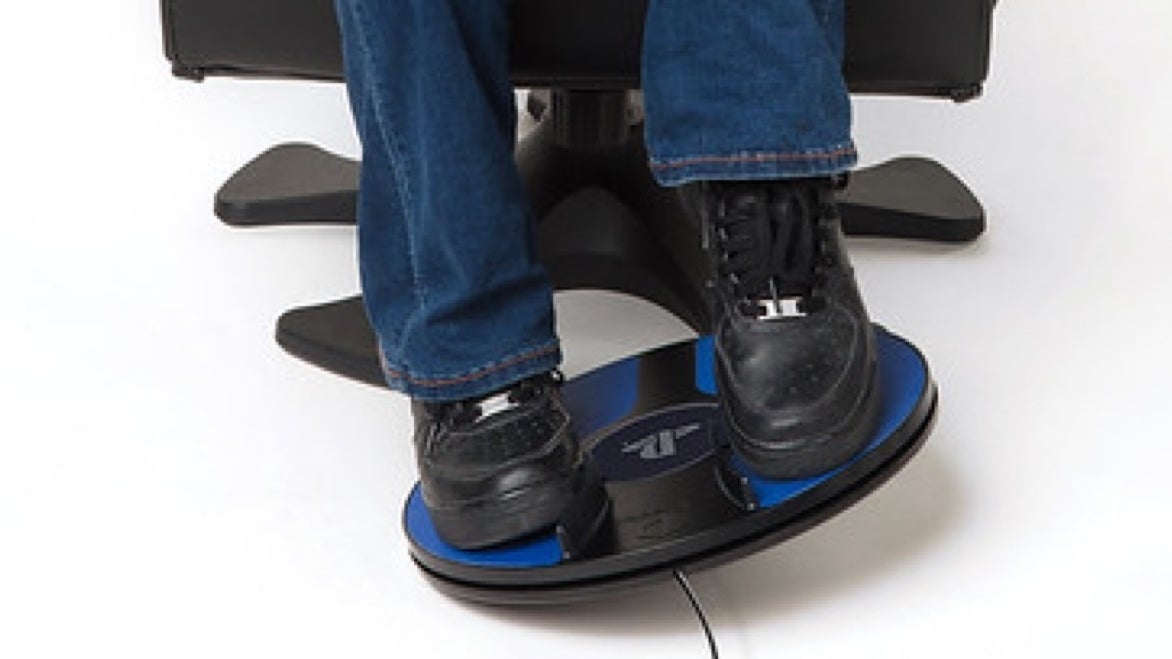 If you've been enjoying your time with PSVR but remain disappointed by the lack of foot-based motion-control peripherals with which to wobble and jiggle your way to success, you might be interested to learn more about the officially-licensed 3dRudder, coming to PS4 in June.
The device (which has actually be available on PC for some time) vaguely resembles a larger-scale, round-bottomed Roomba, emblazoned with a shiny PlayStation logo. Sadly, you can't use it to drift serenely around your home, but it's instead designed to allow you to navigate PSVR games simply by tilting your feet in the required direction. The greater the angle of your tilt, the faster you'll travel. All of which makes for what creator 3dRudder calls "life-like motion".
"You can walk straight, sprint while taking a corner or stop exactly where you want to, in a smooth, seamless way," it explains in a post on the PlayStation Blog.
There are no buttons to be found, meaning it's entirely foot-driven; as such, your hands are free to focus on other interactions using a standard Dualshock 4, PlayStation Move controllers, or the PSVR Aim. "You can use your feet to dodge incoming attacks and leave your hands to concentrate on firing back, while glancing round for additional enemies," says 3dRudder, "It's simply a more immersive experience." For obvious reasons, it can't be used while standing up.
The 3dRudder will support over 35 games when it comes to PS4 on June 17th, including the likes of Red Matter, Undead Citadel, and Ultrawings VR. It should retail for around £119, and a full list of games is available on the PlayStation Blog.