Sony debuts its cross-controller support with LittleBigPlanet 2 DLC next week
Will utilise the second screen and touch controls, not unlike the Wii U.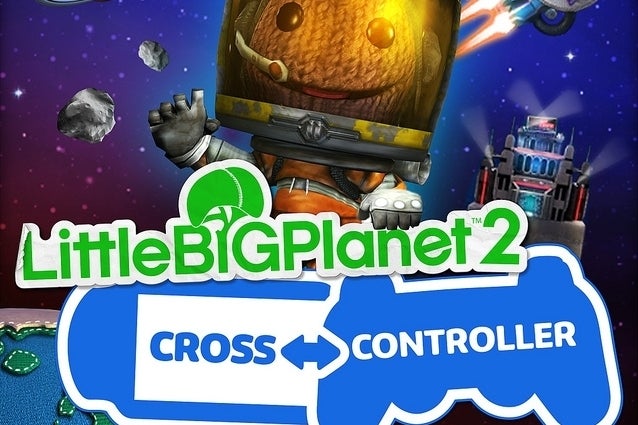 LittleBigPlanet 2 is getting its Cross-Controller Pack DLC on 19th December that will allow Vita owners to use the handheld as a controller for the PS3 game.
As announced on the EU PlayStation Blog, the €4.99 expansion will have new space pirate themed stages that will require use of the Vita's second screen, touch screen and rear touch pad. These new features will also include a unique set of tools so players can build levels around these new mechanics.
The whole thing sound very similar to the Wii U, only the Vita is a portable device that works independently of a home console. It also has that weird rear touch pad thingy. Of course, the Vita is presumably more expensive than whatever Wii U GamePads will cost when Nintendo starts selling them on their own. Will this catch on better than the last time Sony followed suit with Nintendo by creating the PS Move? Only time will tell.