Sonic the Hedgehog 2 set photos show popular sidekick
Big.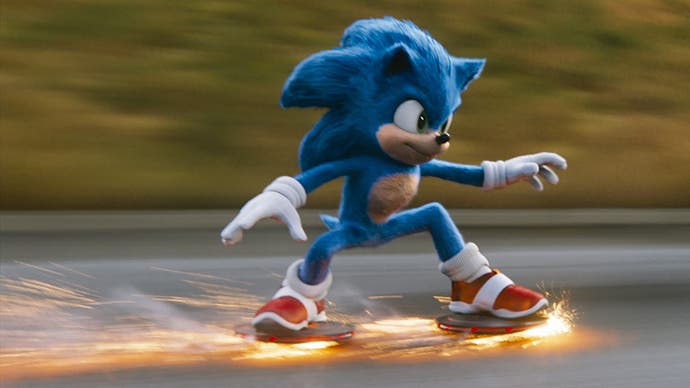 Paramount Pictures' Sonic the Hedgehog 2 is currently filming in British Columbia, and fans have been snapping photos of the movie's sets.
These images seem to confirm a popular Sonic character yet to be officially shown in a trailer, so if you don't want Sonic the Hedgehog movie spoilers - good grief - but also, stop reading now.
On the sequel's set, human stars James Marsden and Tika Sumpter could be seen, returning to their roles from the first film.
Video posted by fan Jack969 to Instagram also claims to show Jim Carrey attached to a crane, reprising his role as Doctor "Eggman" Robotnik.
Now, onto the CGI characters, who are represented on set with stand-in props so human stars have a reference to act alongside.
A teaser at the end of the first Sonic the Hedgehog movie includes Tails, so it's no surprise to see him pop up in set photos here alongisde Sonic. But these photos also show a stand-in prop for Knuckles the Echidna, too. That's big news! But not Big the Cat news, sorry.
Sonic, that looks uncomfortable.
Back in February, Sega confirmed Sonic the Hedgehog 2 was the title for the upcoming Sonic the Hedgehog movie sequel. It's set to launch on 8th April 2022, cinemas permitting.
Following a bumpy reveal, the original Sonic the Hedgehog movie went on to enjoy the best opening weekend of any video game movie to date, taking in some £76.6m.