Sonic the Hedgehog movie sequel gets title and a new tease
Not Miles away now.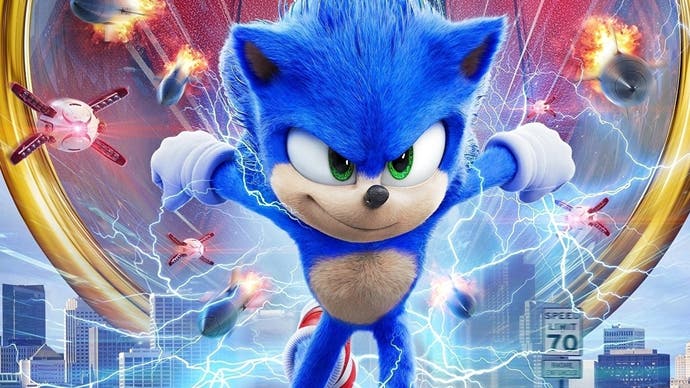 We knew a Sonic the Hedgehog movie sequel was coming. We knew its release date - April 8th 2022, with full production starting next month. And now we know what it's going to be called.
A short video shared on the film's official Twitter account revealed the title - the somewhat predictable, unimaginative but nevertheless brilliantly evocative Sonic the Hedgehog 2.
It shares its name with a certain video game sequel, of course, which many consider the high point of Sega's iconic series. It certainly seems there'll be some similarities between the two, as those who've seen the original will know.
SPOILER WARNING
A post-credits scene for the original movie sees Robotnik banished to a mushroom world, where Jim Carrey's transformation into the eccentric villain appears complete, while meanwhile back in our world a portal appears through which steps Miles 'Tails' Prower, the sidekick first introduced to the series in 1992's Sonic the Hedgehog 2.
END OF SPOILERS
Following a bumpy reveal, the original Sonic the Hedgehog movie went on to enjoy the best opening weekend of any video game movie to date, taking in some £76.6m. Our reviewer Oli Welsh wasn't so taken by Jeff Fowler's film, but then again he's never gone down to the opening of Brighton Sega World in a special homemade Sega t-shirt to meet Sonic the Hedgehog himself, so what does he know? (I really liked it).
What's perhaps most exciting about this short new tease is the sting of music from Sonic the Hedgehog 2's Emerald Hill Zone. Will we be seeing more outlandish backdrops in keeping with the original games? I have absolutely no shame in admitting I cannot wait to find out.