Sonic Jump leaps onto iOS this week
Think Doodle Jump, but with Sonic.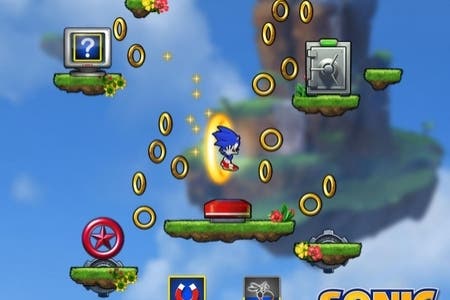 A new Sonic game is heading to iOS this Thursday 18th October with Sonic Jump, which appears to be a reboot of a 2006 iOS game of the same name.
Sega announced the news over twitter, where it noted the price will be £1.49 / €1.59 / $1.99 / AUD $1.99.
Curiously, for a game about the fastest hedgehog alive, Sonic doesn't actually run in this game, but instead bounces ever higher on platforms in vertically scrolling levels ala Doodle Jump, only with more rings to collect and moustachioed mad doctors to thwart.