Sniper Elite 3 announced for current-gen and next-gen platforms
UPDATE: PC version confirmed.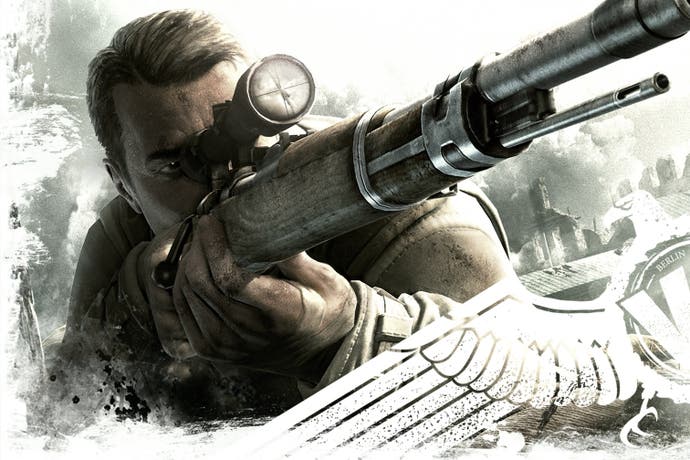 UPDATE #2: Rebellion and 505 Games have confirmed a PC version of Sniper Elite 3. A press release sent this afternoon cited "current and next-gen platforms as well as PC".
A press release from earlier this year specified PS3 and Xbox 360 versions. Today's press release doesn't and is more vague. Could this be a glimmer of hope for a Wii U version as well?
There's extra information about the Sniper Elite 3 game, too. It follows OSS (Office of Strategic Services) sniper Karl Fairburne and his exploits during World War 2 again.
Rebellion boss Jason Kingsley said; "...there are things we didn't have time to do before that we can really look at featuring this time. We want to focus on making this latest incarnation of Sniper Elite more of a sandbox game but also build on the awesome X-Ray Kill Cam and the atmospheric World War 2 setting. "
There will be "all-new environments" and "more refined gameplay" as well.
UPDATE: Sniper Elite developer Rebellion has told Eurogamer that Sniper Elite 3 "features a completely new story and atmospheric World War 2 setting, and a greater focus on sandbox-style sniper gameplay".
A logo and a press release will be released later today.
ORIGINAL STORY: Sniper Elite 3 has been announced for current-gen and next-gen platforms by publisher 505 Games.
It is expected to launch in 2014.
Sniper Elite 3 follows the successful release of WW2 shooter Sniper Elite V2, which sold 1.1 million copies and generated 28.6 million euros in revenue.
505's note specifies Sniper Elite 3 will be available on Xbox 360, PlayStation 3 and "next-generation platforms". We assume this means PlayStation 4 and the next Xbox, and we expect it to launch on PC, too, although this version may be self-published as was the case with its predecessor. There's no mention of the Wii U.
When Sony announced the PS4 last month it showed a slide containing the logos of a number of developers who were working on the system. Among them was the logo for Sniper developer Rebellion. Now we know why.
The bare-bones announcement doesn't contain any gameplay details.