Smash Bros. Ultimate's Dragon Quest Hero has a release date
New update also adds timer to Final Smash.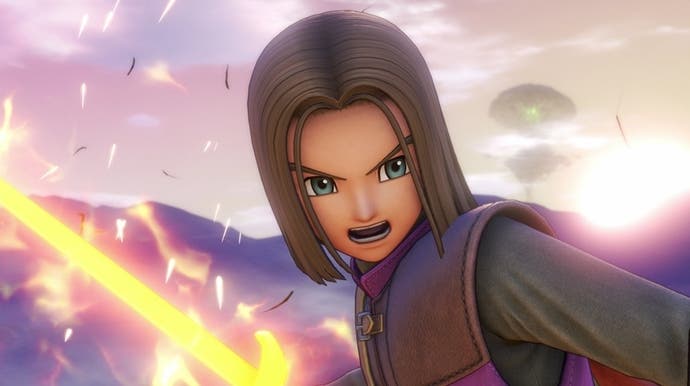 Super Smash Bros. Ultimate's next DLC fighter, The Hero from Dragon Quest, will go live later today in North America and tomorrow in Europe.
Smash Bros. boss Masahiro Sakurai made the announcement this afternoon in a livestream where he showcased The Hero's skills in detail, and took a look at the new Dragon Quest-themed stage, Yggdrasil's Altar.
The Hero arrives as part of Ultimate's big version 4.0 update, which also brings with a major change to Final Smash mechanics. When acquiring the Smash Ball, you now have just a limited amount of time to get in position and initiate your Final Smash attack. A new meter at the bottom of the screen will show you how much time you have left.
Other additions include in-game online tournament support, a spectator mode where you can gain rewards for predicting the winner, and a Very Easy option for Adventure mode in case you simply want to breeze through it.
See all of that and the lovely Mr. Sakurai himself in the 20-minute stream below: