Skyrim's going full Dracula in the next Elder Scrolls Online Chapter
Count your chickens.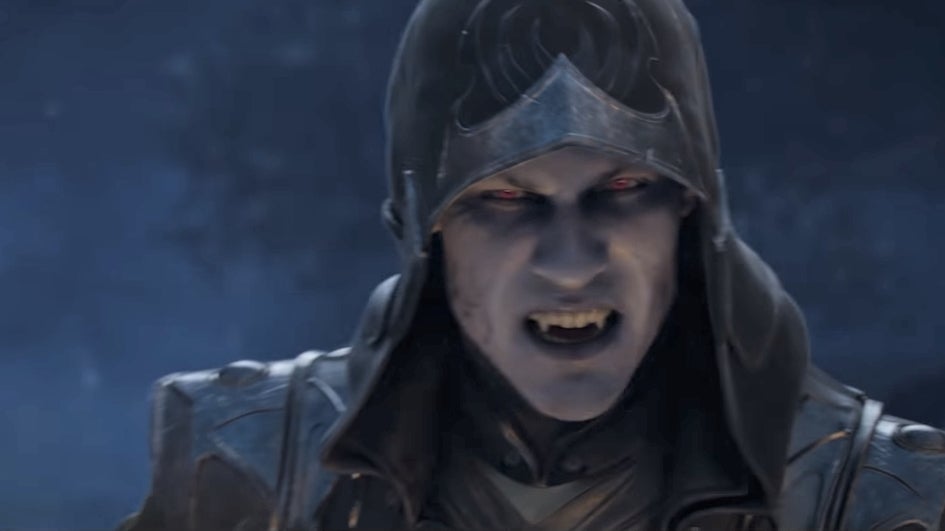 The next Chapter for The Elder Scrolls Online has been fully unveiled - and it sounds pretty high-stakes, as players will explore Western Skyrim as it suffers under the rule of a vampire lord.
Initially teased during the Game Awards in December, yesterday ZeniMax released a cinematic trailer for the game's 2020 Chapter, Greymoor, which is part of a year-long "interconnected adventure" of four updates. Greymoor is set to launch on PC and Mac on 18th May, then Xbox One and PlayStation 4 on 2nd June, and will open up vast swathes of Western Skyrim and a cavern called Blackreach. That sounds welcoming.
So, what the hell's going on here? Greymoor is set 900 years before The Elder Scrolls 5, and the western regions look a little different. Thanks to the aforementioned vampire lord, the land has been transformed into a dark and sinister place filled with vampires, witches and werewolves. In other words, the young adult section of a bookstore.
Players can expect to find a main quest line around 30 hours long, along with the usual collection of side quests to make sure you never actually finish that main quest. There's also a new system called antiquities, which features two skill lines and will require players to recover artifacts to unlock rewards and uncover the world's history. Harrowstorms, meanwhile, are world events which will demand cohesive teamwork to defeat.
Greymoor can already be pre-ordered on PC and Xbox for £32.99, details for which can be found via the official website (PS4 players will have to wait). If you want a freebie, meanwhile, keep an eye out for The Dark Heart of Skyrim's prologue quest in February - or just splash out on the Harrowstorm DLC dungeon pack when it arrives in March.