Shu's personal history of PlayStation - and the rest of Saturday's EGX sessions
Also starring Uncharted, Hitman and Prison Architect.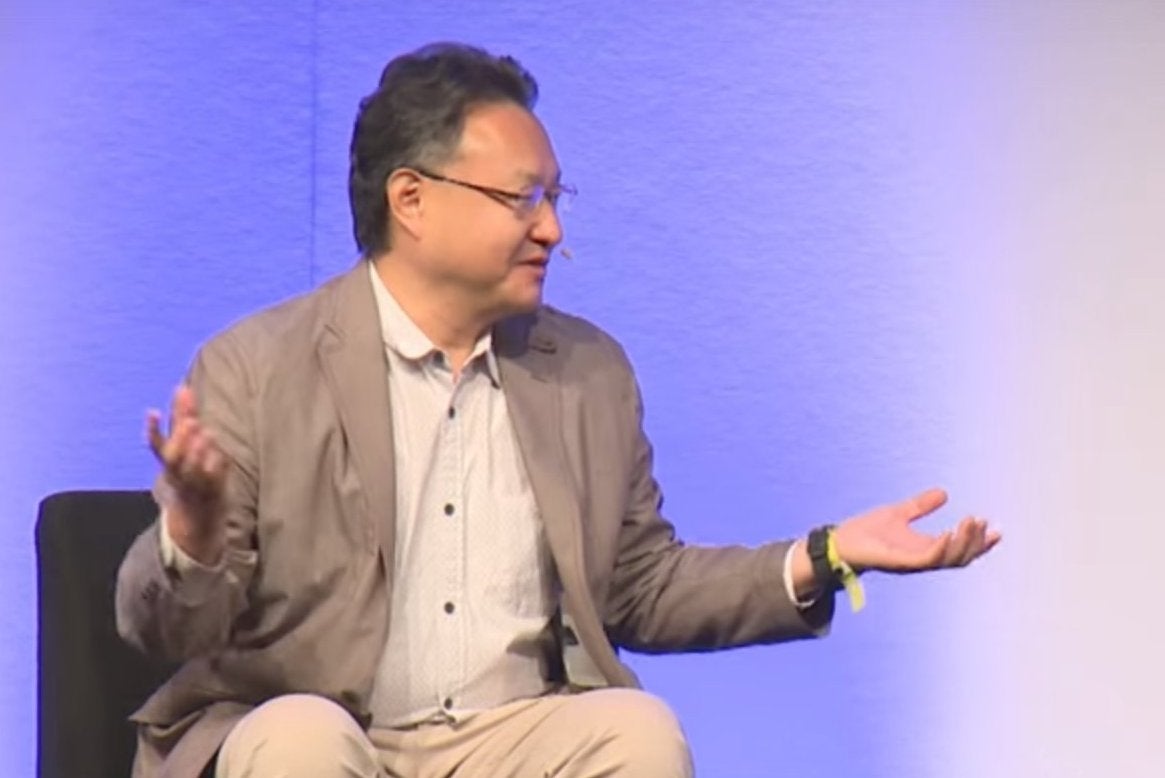 Next week sees the 20th anniversary of PlayStation's launch in the UK, and to mark the occasion EGX 2015 in Birmingham's NEC received a very special visitor - Sony's Worldwide Studios boss, Shuhei Yoshida. Shu isn't just a Twitter celebrity and ranking Sony executive, he's been part of the PlayStation project since the very beginning: early 1993, to be precise, when Ken Kutaragi first started pitching a games console internally, and before there was even such a thing as Sony Computer Entertainment.
As such it was a real treat for me to sit with him on the developer sessions stage and discuss the remarkable two-decade journey Sony has taken in video games. You can watch the full thing below.
Next up on the stage, Chris Delay and Mark Morris from Introversion revealed that after a lengthy spell in early access, their hit management sim Prison Architect would reach the magical version 1.0 in a couple of weeks - with a few new features, including a story mode and an escape mode that flips the gameplay on its head.
Then Io Interactive took to the stage to demo a level from the new Hitman game in a slightly different way - as well as inviting longtime Agent 47 voice actor David Bateson on stage to share some of his memories of playing the bald assassin.
Finally, I returned to the stage with Naughty Dog's Arne Meyer to chat through some key moments in the development of the Uncharted games, ahead of the release of the Nathan Drake Collection in a couple of weeks' time.
There's one more day of EGX to go, and today's sessions feature indie darling Mike Bithell at 1pm , hot "2D Dark Souls" Eitr at 2pm and, well, us! You can watch them all live (and on demand after) at the EGX YouTube channel.