Shin Megami Tensei: Devil Summoner: Soul Hackers is coming to North America this spring
15 year old Japan only RPG finally gets localised, remade. Could it be coming to Europe too?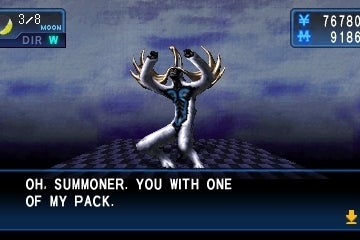 The long missing entry in the cult favourite Shin Megami Tensei RPG series, Devil Summoner: Souls Hackers, is finally coming to North America on 3DS this spring, publisher Atlus has announced.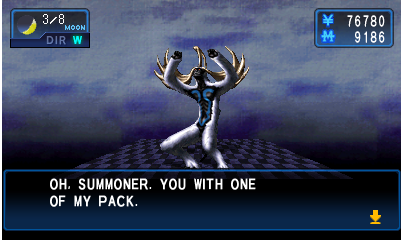 Since Atlus is a US only publisher it's unclear if the game will get picked up in Europe as well, though it seems likely given that an English localised version will exist.
Soul Hackers was originally released in Japan on the Sega Saturn in 1997 and later on PlayStation in 1999. This 3DS remake was released in August in Japan, and its North American release will be the first time the game will have made it west.
It will contain new features such as 30 additional demons, a new intro movie and theme song, improved controls, quicker loading times, and the bottom screen will be used as a map. You'll also be able to adjust difficulty levels on the fly and there's a new dungeon specific to this remake featuring an appearance by series stalwart Raidou Kuzunoha.
Described as a "macabre fusion of cyberpunk futurism and gothic horror," Soul Hackers is a first-person turn-based dungeon crawler about a group of hackers uncovering an "infernal secret" in a futuristic utopia gone awry, as futuristic utopias are wont to do.
"Soul Hackers' first-week debut at number two among all titles in Japan is a testament to the continuing quality and popularity of the Shin Megami Tensei series, suggesting a bright future on the 3DS," said Atlus VP of sales and marketing Tim Pivnicny. "With the vast array of new features, content, and extensive localisation, this long-awaited release will be even more exciting for fans in North America."
Get the first glimpse at the English remake in its announcement trailer below.