Shadow Warrior 2 is coming to PC in "less than two months"
UPDATE: October release date set for PC, consoles to follow.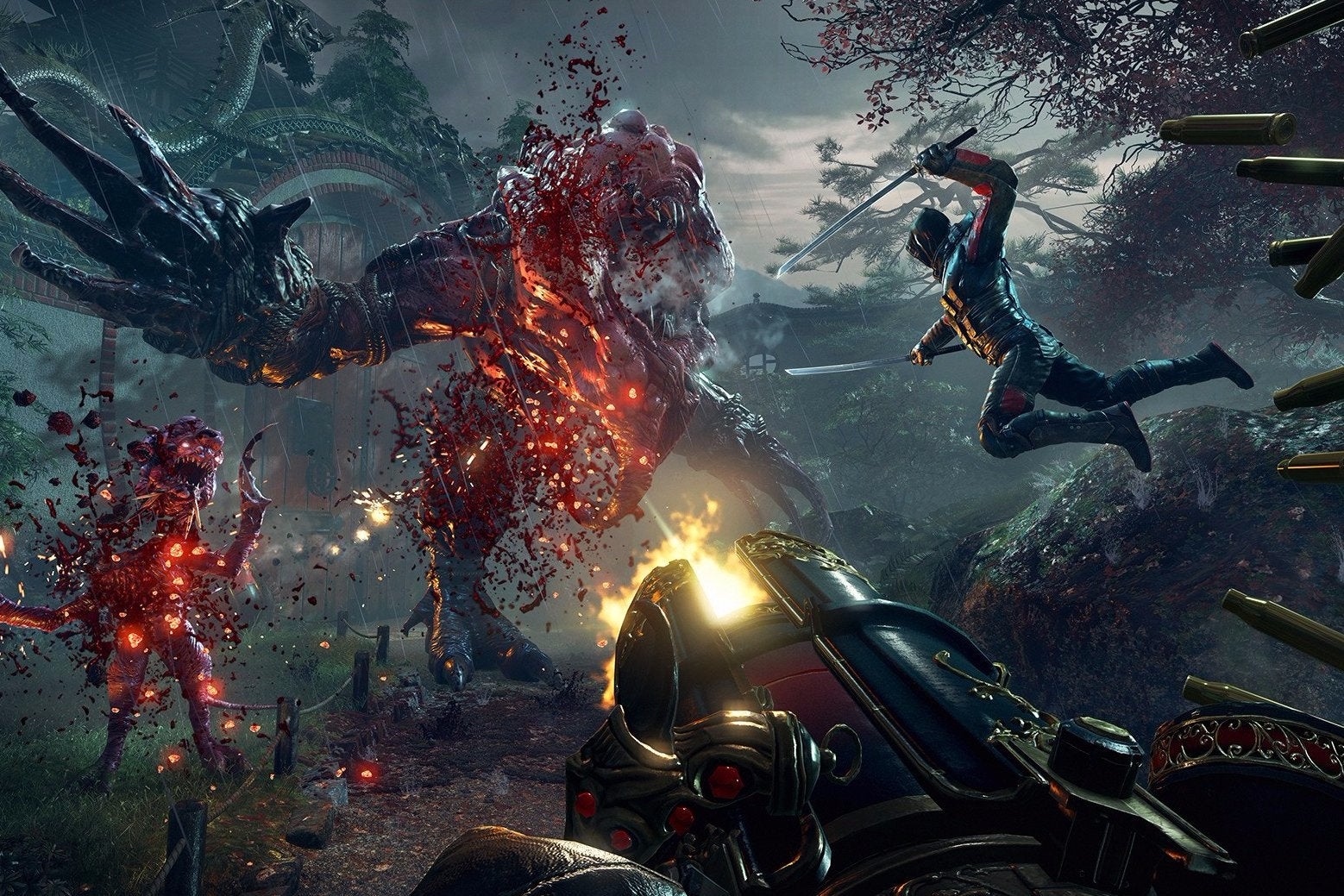 UPDATE 02/09/2016 5.07pm: Shadow Warrior 2 now has an exact release date of 13th October on PC.
It will be available on Steam and GOG.
Pre-orders are 10 per cent off at £31.49 / $35.99 (usually £34.99 / $39.99) and include the Razorback chainsaw katana as a bonus.
Here's a new trailer:
ORIGINAL STORY 12/08/2016 5.51pm: Silly sequel Shadow Warrior 2 will launch sooner than you may have thought on PC. According to publisher Devolver Digital, it's due in "less than two months".
It's not clear when the PS4 and Xbox One version will launch, but it sounds like they're not going to be simultaneous based on the publisher singling out the Steam and GOG releases.
This much expanded sequel to Flying Wild Hog's 2013 reboot of the classic shooter changes things up quite a lot by transitioning the game's structure from a linear shooter into a loot-based action-RPG. The developer has cited Diablo as a big influence and I likened it to Borderlands upon playing it at PAX East.
Our Ian Higton also had a go of it, this time at E3, and he recorded the above footage playing through one of the game's procedurally-generated stages.