Sega joins Nintendo and Sony with its own mini console, the Sega Mega Drive Mini
Or Genesis, if you're not in Europe.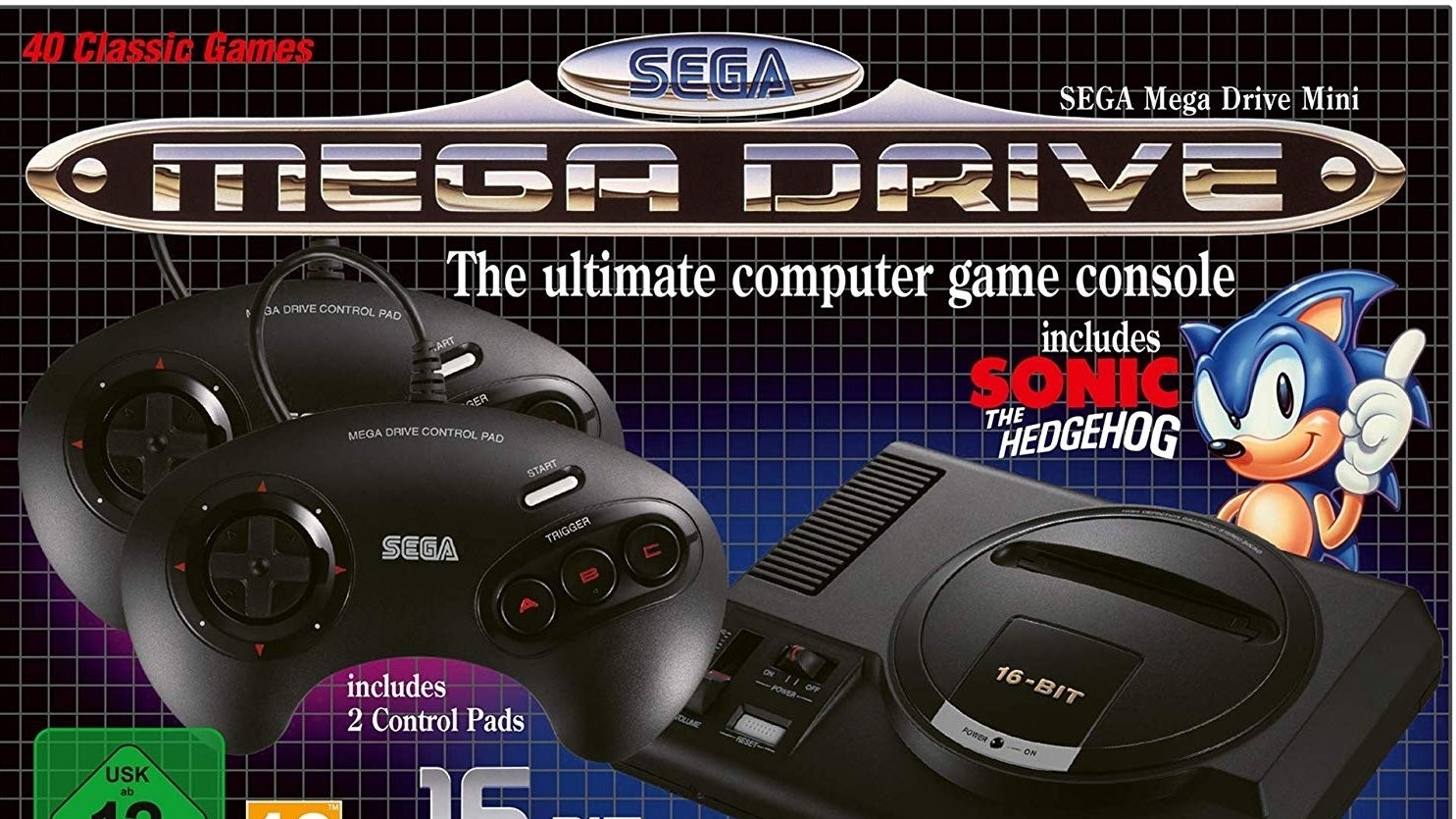 Sega has confirmed its joining the mini-console bandwagon with the Sega Mega Drive Mini, a minature version of the Sega Mega Drive - or Sega Genesis, if you grew up outside of Europe - shipping with 40 pre-loaded Sega games.
SEEEEGGGGAAAA!

The iconic SEGA Genesis returns September 19, 2019, with our lovingly crafted SEGA Genesis Mini for $79.99!

Simply plug-in and play 40 of the console's legendary titles, 10 of which we're announcing today.

Learn more and pre-order today: https://t.co/zRqELdIXgt pic.twitter.com/bjtlqMEgEU

— SEGA (@SEGA) March 30, 2019
Revealed yesterday during Sega Fes, the 16-bit console will include a host of "legendary games" although right now the publisher's only confirmed a quarter of them: Ecco the Dolphin, Castlevania: Bloodlines, Space Harrier 2, Shining Force, Dr. Robotnik's Mean Machine, ToeJam & Earl, Comix Zone, Sonic the Hedgehog, Altered Beast, and Gunstar Heroes. The ports have been handled by M2, the same company that worked on Sega Ages and Sega 3D Classics Collection.
GameSpot reports the box comes the replica console, two USB controllers, one USB to Micro-B power cable, one HDMI cable, and a power adapter in North America, whereas Amazon UK helpfully only says "console" on its UK listing. Pre-orders are now live for $79.99 US / £69.99 / €79.99 / AUD$139.95.
Sega joins Nintendo and Sony in the mini classic club, although it remains to be seen if the Sega Mega Drive Mini will generate the same demand as the original NES Classic, which sold out instantly in 2016, prompting scalpers to list them for eye-watering mark-ups on auction sites.