Second Street Fighter 5 beta detailed
Trailer for Laura leaked.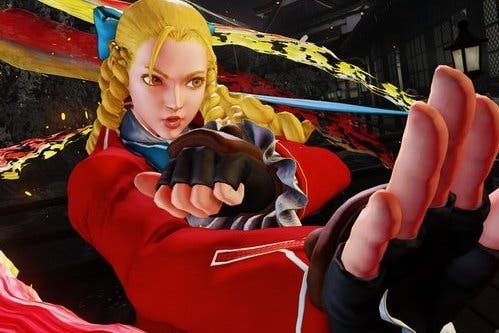 The second Street Fighter 5 beta test begins on 22nd October and ends on 25th October, Capcom has announced.
This beta features cross-platform play between PlayStation 4 and PC, but PC gamers don't get access to the beta until 24th October, which means they only have two days of play time, compared to four days for PS4 gamers.
For beta two, characters Ken, Necalli, Vega and R. Mika will be playable. Rashid will be added in on 23rd October, and Karin added on 24th October. Ryu, Chun-Li, Cammy, Birdie, Nash and M. Bison, who were playable during the first beta, will not be available this time.
Ranked matchmaking will be tested, as will leaderboards. A player search function, which lets you see what other players are doing as well as inspect their profile, will also be available.
And Fight Money will, finally, get a workout. Here, you unlock items with an in-game currency. Items in the beta include titles and, Capcom teased, the Kanzuki Estate stage.
It's worth noting Fight Money, leaderboard status and titles gained during this beta will not carry over into the next beta or the final release. Capcom stressed the Fight Money pricing of items, and the rate Fight Money is obtained, are placeholder.
So, how do you get in on the beta? PC gamers need to pre-order Street Fighter 5 on Steam. UK PS4 gamers can sign-up via the PlayStation Store for a chance of getting access. If you had access to the first PS4 beta you'll automatically gain access to the second, so there's no need to re-register. If you're selected, you'll get an email with instructions on how to access your beta redemption key.
Meanwhile, Capcom is having a trailer of new character Laura pulled from YouTube after yet another leak. Laura, who was leaked by Japanese magazine Famitsu last week, looks set to be officially revealed at the Brasil Game Show today. Thankfully, the trailer is available to watch elsewhere and, at the time of publication, below.