Seasons and ladders coming to Diablo 3
And exclusive legendaries tied to them.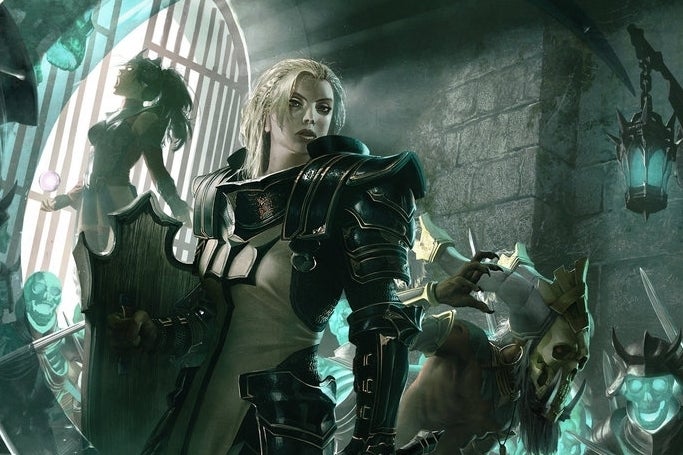 You asked, Blizzard apparently listened: seasons with a ladder-like system are coming to Diablo 3.
They'll arrive in the first major post-Reaper of Souls content patch.
"We're still working on them but the general gist is that you'll level up a new character, we'll have specific ladders for Seasons, and also some goodies that will drop along the way," announced game director Josh Mosqueira (via Diablo Fans).
New legendary items will be added to the game as a reward for ladder climbing. They'll also be rewards for Tiered Rifts.
Mosquiera explained:
"There is another major feature in the patch 2.1, which is going to be what we're internally calling tiered Rifts. The idea is a challenge scenario, where players do increasingly hard Rifts to see who can get the farthest.
"You do your bounties, you do a Nephalem Rift. If you clear it, there's a chance to get a Greater Rift Token. If you successfully do that, you'll get a Greater Rift Key (rank 2), then Rank 3, etc. Much like seasons, we're going to have a leaderboard as well, so you can see who got to the highest tier Rift, and what time were they able to obtain on that."
Diablo 3 expansion Reaper of Souls launches today.
Title image by DeviantArtist Kaiz0.