Say goodbye to 25 digit Xbox codes - scan QR codes using Kinect instead on Xbox One
Good guy Kinect.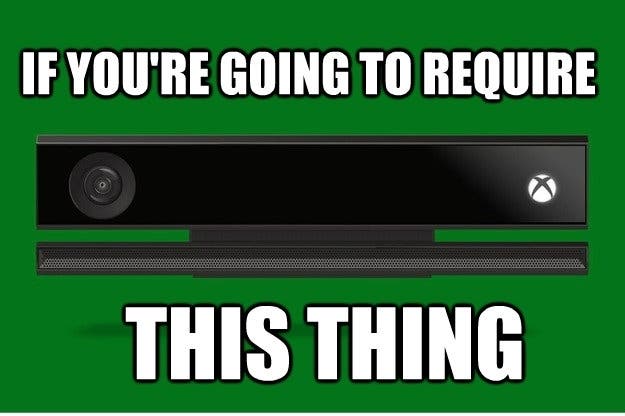 Hate the laborious task of typing in those 25 digit codes on Xbox 360? Hate no more, because on Xbox One you'll be able to scan a QR code using the new Kinect instead.
In a tweet published last night corporate vice president of Xbox Marc Whitten confirmed the news in response to an image posted to Reddit, below.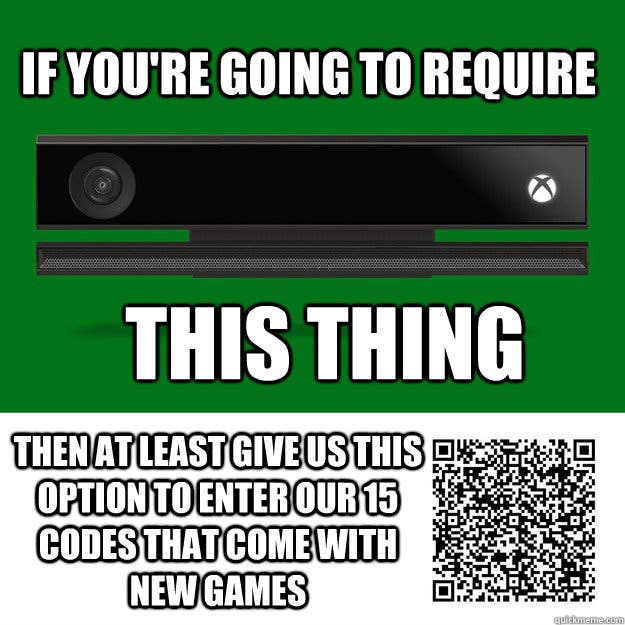 "To my reddit friends -- yup -- this works!" Whitten wrote.
Since the new Kinect comes packed in with each Xbox One, all players have the option to use it to scan in codes rather than type them in manually.
Xbox 25 digit codes are typically used for Xbox Live Gold subscriptions, Xbox Live Arcade games on retail cards, downloadable content and Microsoft Points, although Microsoft Points will soon be no more.
It sounds like an actual useful function of Kinect. Well done!