Microsoft details when and how it will phase out Microsoft Points
When to spend your points by and what happens to your existing balance. Microsoft has confirmed its plans to retire the company's Microsoft Points currency system in favour of using real world money, a change that will take place later this year.
The actual switch-over will happen this autumn, Microsoft announced in a new FAQ, although you'll still be able to register existing Microsoft Points cards for a while longer - "through 2014 and for a limited time thereafter".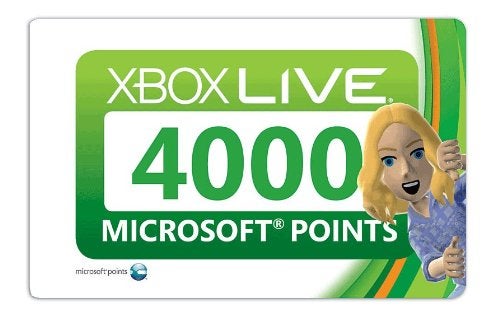 This autumn Microsoft will convert your existing Microsoft Points balance into your local currency, although an exact conversion is unclear.
As a guide, 800 MSP usually translates to £6.80, and 1200 MSP to £10.20.
"To make this a seamless and positive experience for our customers, we have considered many factors to ensure that the amount deposited in your Microsoft account will be of equal or greater marketplace value than your Microsoft Points," the company stated.
Pending Points from Xbox Live Rewards will also be added in bulk - it's unclear exactly what will happen to this service after the change.
Any Microsoft Points you deposit after the change will automatically be redeemed in local currency instead, although will expire a year after you deposited them.
You can still use a credit or debit card instead, of course, and will still be able to transition your Microsoft account between regions. But any currency in your account must be used in the region you bought it - so you can't exploit fluctuations in currency exchanges.
Microsoft will begin selling its new Xbox Gift Cards later this year, to be redeemed against anything bought through the company via its digital stores, including games, movies and Windows Phone apps.