Samorost and Botanicula dev's dark puzzle adventure Creaks finally out this month
Coming to PC, Mac, Xbox One, PS4, and Switch.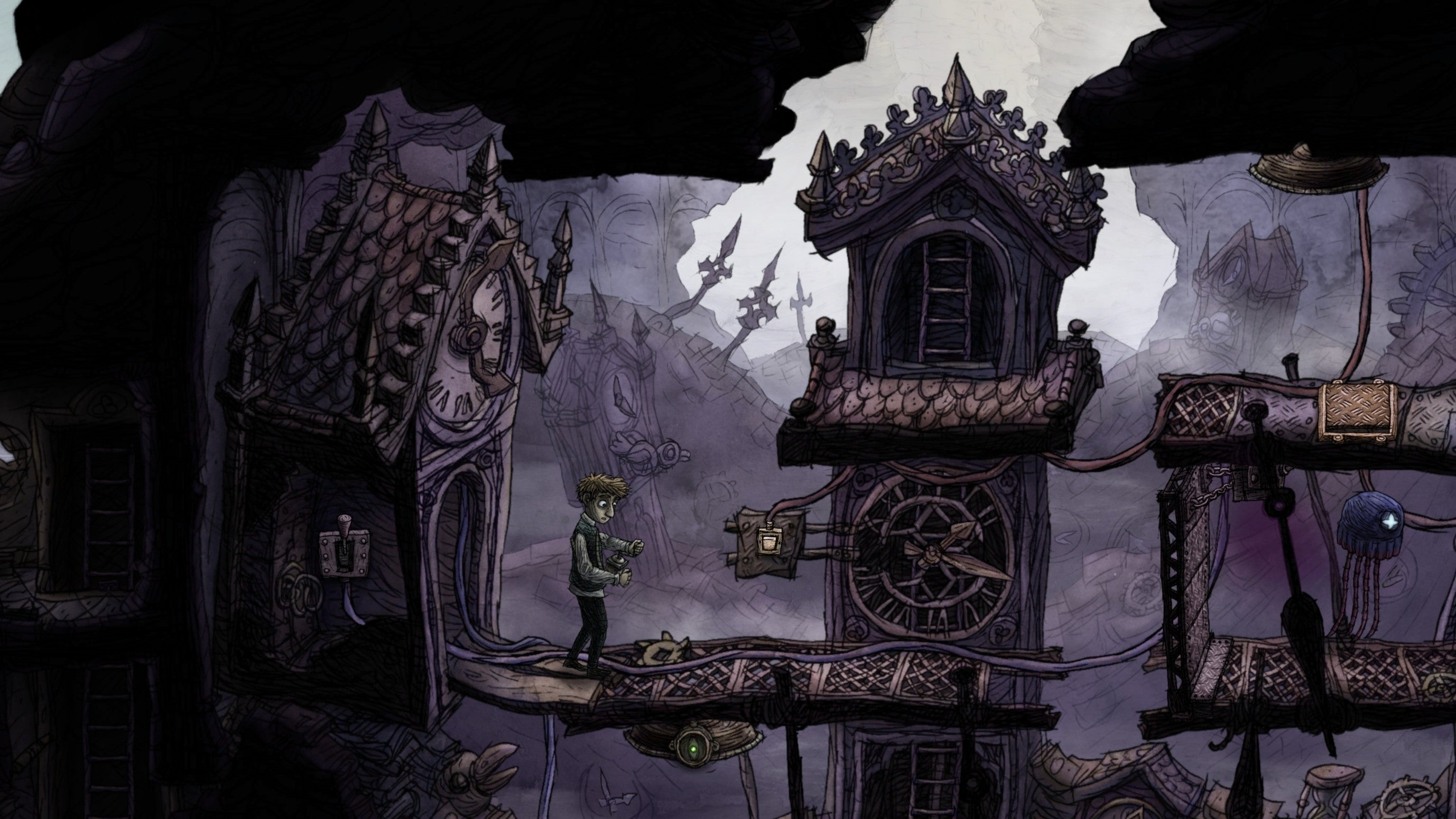 Samorost and Botanicula developer Amanita Design's long-awaited, and slightly sinister, puzzle adventure Creaks will be heading to PC, Mac, PS4, Xbox One, and Switch later this month.
Creaks was initially announced at the tail-end of 2018, and is something of a departure for Amanita insofar as it eschews the studio's usual point-and-click-style template in favour of an experience closer to a puzzle-platformer. However, despite the genre shift, Creaks looks to be Amanita through and through, presenting a darkly surreal, richly atmospheric journey - featuring some typically lavish art - into weird and wonderful new locales.
As Creaks begins, a strange occurrence leads players to peel back a corner of wallpaper in their dilapidated old home - leading to the discovery of an entirely new world within its walls, a vast mansion descending into the depths, where avian creatures dwell and furniture monsters roam.
The latter are the titular Creaks and can be returned to more benign furniture form by trapping them with light. "Turning these creatures into ordinary objects is the key gameplay mechanic, along with pulling levers, stepping on pressure plates, and manipulating the environment to outsmart your enemies," explains Amanita in a new post on the PlayStation Blog. There are also hidden paintings to find along the way, revealing more about Creaks' unsettling world.
There's no exact release date for Creaks just yet, but fans of Amanita's ceaselessly brilliant output thankfully won't have much longer to wait; the studio says it's due to arrive on Switch, PlayStation 4, Xbox One, Mac, and PC (a Steam page is now live) "in a few weeks".