Sakura and Sagat headline Street Fighter 5 season three DLC characters
Arcade perfect.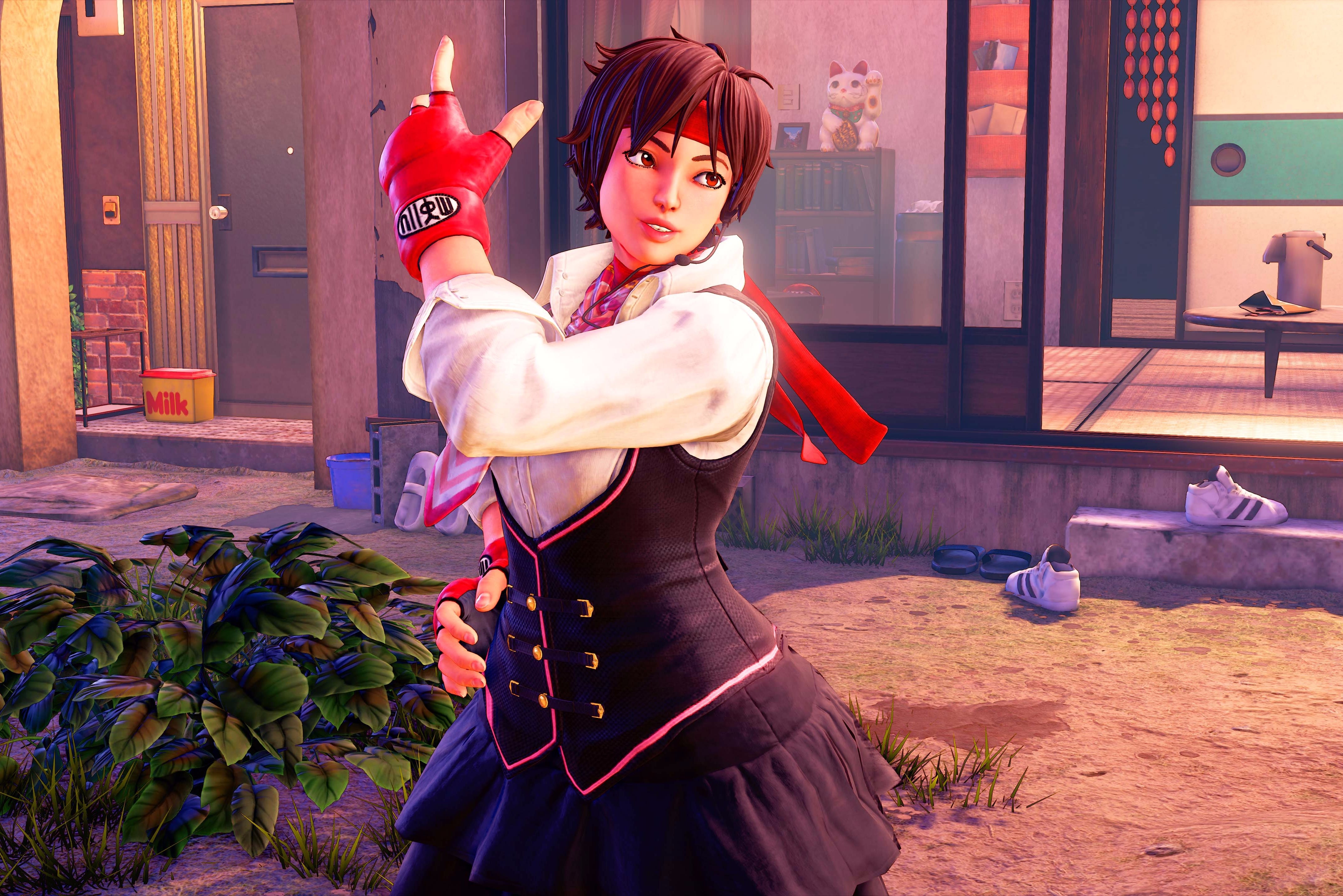 Capcom has announced all six DLC characters coming to fighting game Street Fighter 5 in 2018.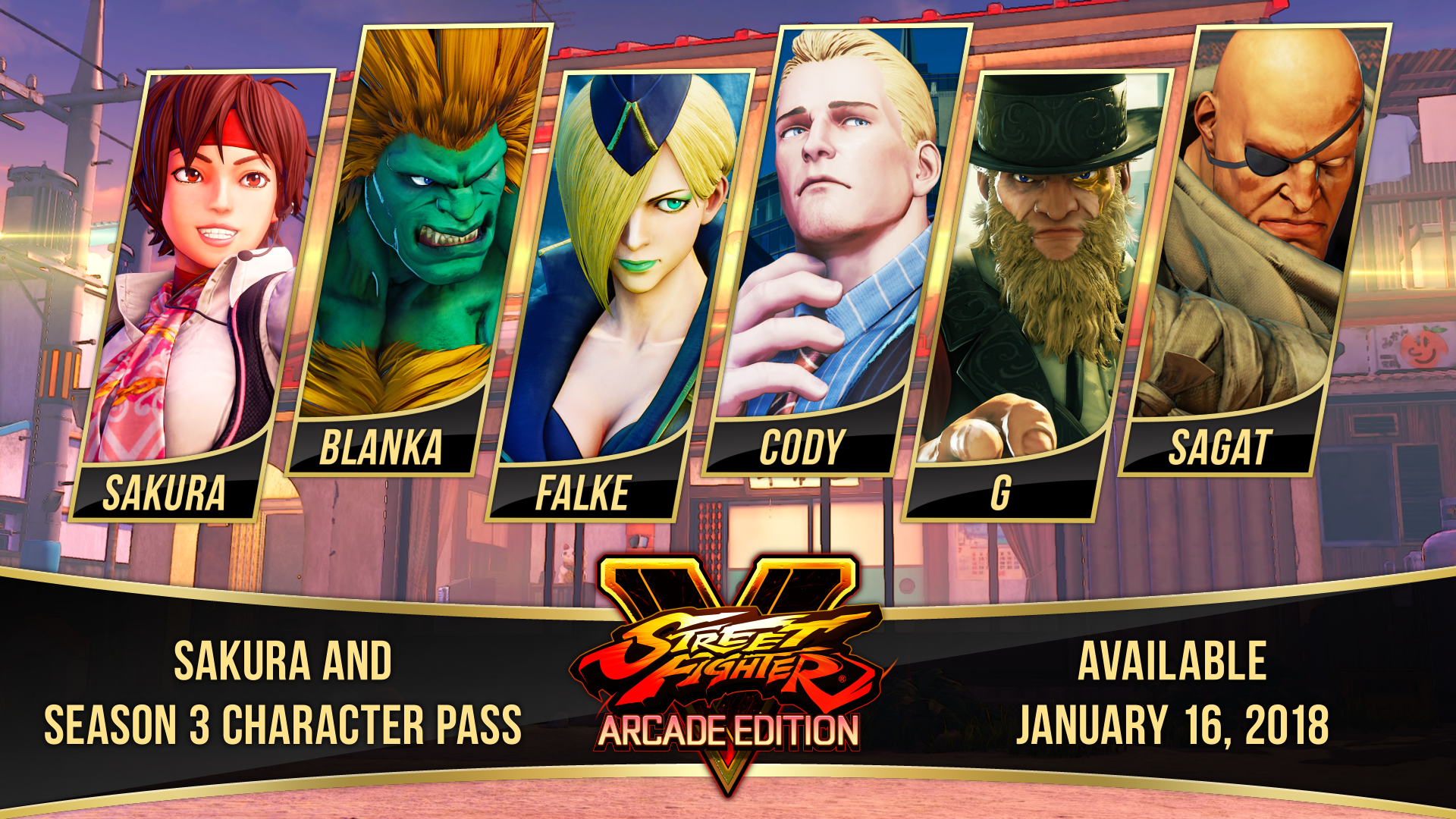 First up is fan-favourite Sakura, who comes out on 16th January, the same day as Street Fighter 5: Arcade Edition. Circa Street Fighter 5, Sakura works part-time at an arcade (hence her mic), "but wonders what decisions she needs to make in order to be satisfied with her future". I hear you, girl.
Sakura arrives in the game with her classic stage, Kasugano Residence (in the background fans will notice her dog and younger brother, Tsukushi).
After Sakura comes out, Capcom will release Blanka, Cody (who looks like he's now got some kind of office job) and Sagat, as well as new characters Falke (who looks she's pals with Ed) and G. There's no gameplay of these yet, but Capcom released the Street Fighter 5: Arcade Edition cinematic opening, below, which offers us a glimpse at all of the DLC characters.
There will be a season three character pass, as you'd expect, which includes all of the 2018 DLC characters. Or you can buy them individually with real money or Fight Money, the in-game currency.