Sackboy developer Sumo set to be bought by Tencent
Bagged.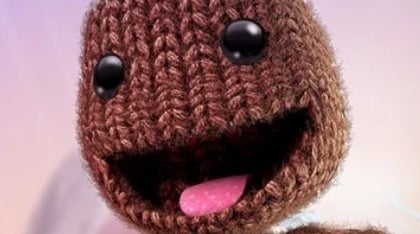 Sumo Digital, the UK-based developer of Sackboy: A Big Adventure and Crackdown 3, is set to be snapped up by Tencent for £919m ($1.27bn).
That offer would see shareholders earn a 43 percent increase per share, GamesIndustry.biz reported, and bosses at Sumo are keen for the deal to go ahead.
Tencent previously owned an 8.75 percent stake in Sumo, whose development credits also include additional work on Forza Horizon 2, LittleBigPlanet 3, Disney Infinity and Team Sonic Racing.
Sumo has offices across the UK in Sheffield, Nottingham, Newcastle, Leamington Spa and Warrington, and is also the parent company of The Chinese Room, developer of Everybody's Gone to the Rapture.
On top of those, Sumo also owns the Oregon-based Pipeworks, which works on console versions of Terraria, plus Atomhawk, Lab42, PixelAnt, Red Kite Games and Sumo Pune.
"The opportunity to work with Tencent is one we just couldn't miss. It would bring another dimension to Sumo, presenting opportunities for us to truly stamp our mark on this amazing industry, in ways which have previously been out-of-reach," Sumo boss Carl Cavers said. "Tencent has a strong track record for backing management teams and their existing strategies.
"Alongside the acceleration of own-IP work, Tencent has demonstrated its commitment to backing our client work and has stated its intention to ensure that we have the necessary investment to continue focusing on work with our key strategic partners on turn-key and co-development projects."
Sumo is the latest company to catch the eye of Tencent, the Chinese conglomerate with a long list of investments in the video games industry.
Its influence within the video games industry has grown rapidly over the past few years, with investment in Ubisoft, Epic Games, Remedy, Sumo, Marvelous, Dontnod, Klei, Platinum, Bohemia Interactive, Roblox and Krafton, plus ownership of Funcom, Sharkmob, Riot Games and its own enormous Timi Studios, the developer behind smartphone titans Call of Duty Mobile and the upcoming Pokémon Unite.