Russian Nintendo fans want rid of the company's local boss
UPDATE: Nintendo investigation launched into conduct of Russia boss.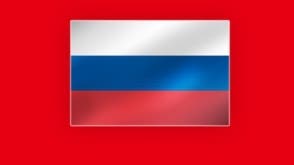 UPDATE 21/11/18: Nintendo has confirmed to Eurogamer it is investigating the conduct of Nintendo Russia boss Yasha Haddaji, after footage of him verbally abusing hosts of a Mario Kart stream was widely-shared online.
"We are aware of a video uploaded to YouTube recently in which Nintendo Russia's General Manager, Yasha Haddaji, is seen losing his temper during an altercation with an external vendor in charge of a Mario Kart livestream. Mr Haddaji's conduct and choice of words are most certainly not in line with our company values."
Since the video was published, others claiming knowledge of Haddaji's conduct at Nintendo have also stepped in. Nintendo has said it is investigating these other reports, too.
"We are also aware of further allegations that have appeared in the wake of this video and are now running a thorough investigation. We take these matters extremely seriously and will not comment further while we are running our investigation."
---
ORIGINAL STORY 15/11/18: Unhappy Russian Nintendo fans have called for the company to replace its local CEO and have begun circulating an expletive-filled video of him mismanaging a Mario Kart 8 Deluxe livestream.
Fans have been unhappy with Nintendo of Russia boss Yasha Haddaji for some time and have blamed him for several unpopular business decisions taken under his premiership.
In September, Nintendo of Russia ended the sale of new Pokémon trading cards in the region after prices rose due to currency fluctuations. This week, Russian retailers have reported struggling to meet pre-order demand for Pokémon Let's Go's Eevee edition because Nintendo of Russia over-ordered the Pikachu version instead.
Which brings us to now and this extraordinary video of Haddaji stomping and swearing in the background of a Mario Kart livestream broadcast in July 2017. Haddaji at first appears angry the video has not been properly promoted online, then seems confused whether the stream is actually live or not - all while the hosts try to continue playing Mario Kart and presenting as professionally as possible.
The video was pulled from Nintendo of Russia's social media but fans archived the video before it was fully deleted. Posted yesterday on YouTube, it has since been shared to Reddit and Resetera.
The video's introduction states it has been made public now to demonstrate Yasha Haddaji's character and illustrate how Nintendo of Russia's management is a "shambles".
An associated Change.org petition, "Save Nintendo Russia from its CEO", is nearing 1000 signatures at the time of writing. It calls for Nintendo of Europe to step in and replace Haddaji. We've asked Nintendo for comment.
Nintendo opened its Russia branch in 2012 and has had mixed results in what is a difficult market. In a 2014 interview with Russian website Stratege, Haddaji noted just 700 3DS consoles had been sold across the whole of Russia during the 12 months before his local division was set up.
Nintendo has a long history in other countries, creating a sense of nostalgia it can pull from to sell games in long-running series. In Russia, meanwhile, Nintendo has struggled to find a foothold. Haddaji noted in 2014 interview that he was working with a small team and a tiny budget to try and grow the brand. Essentially, he said it was hard. However, incidents like the one above will do little to endear Nintendo to the public - and show just how far Nintendo of Russia still has to go.