Rovio may reverse its decision to remove Angry Birds from Google Play store
Or wipe from iOS too.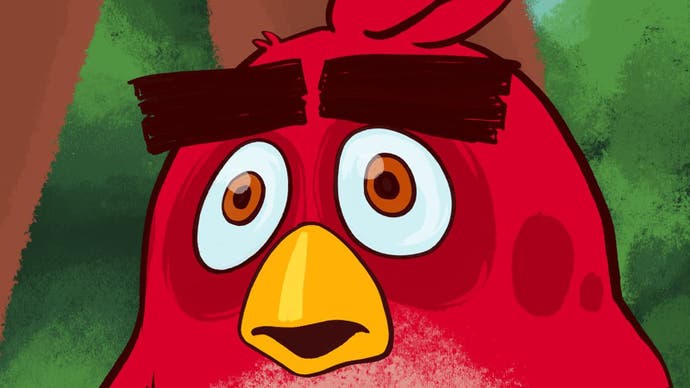 Rovio could reverse its decision to de-list Angry Birds from the Google Play store.
At the end of February, the mobile publisher removed the original Angry Birds game from the store due to its business "impact" on the publisher's other games. On iOS, the game was renamed to Red's First Flight.
Now, in a statement to Axios from a senior executive at the publisher, Rovio could reverse its decision to remove the game - or if the change is successful it could remove it from iOS too.
Rovio claims its recent moves have been misunderstood and are not the case of lucrative free-to-play games clipping the wings of a popular paid game.
It's been claimed that the original game's 79p price tag is more alluring than its free-to-play sequels which contain microtransactions.
"We have reviewed the business case of Rovio Classics: Angry Birds, and due to the game's impact on our wider games portfolio, we have decided that Rovio Classics: Angry Birds will be unlisted from the Google Play Store on Thursday, 23rd February," read a statement on Twitter by Rovio from February. "Additionally, the game will be renamed to Red's First Flight in the App Store pending further review.
"We understand this is sad news for many fans, as well as the team that has worked hard to make Rovio Classics: Angry Birds a reality. We are extremely grateful to the Angry Birds fans who have shown their love of the brand and this game from the beginning."
Rovio has said it's unsure if these latest measures will fix its perceived problem. "We've spent the last, whatever it is, 10 or 11 months trying to solve this problem," Rovio's head of Angry Birds strategy Ben Mattes told Axios. The company was left with "no choice but to do something a little bit more drastic".
Should the renaming test on iOS satisfy Rovio, the game could return to Google Play with the Red's First Flight name. If deletion works, the game could also be removed entirely from iOS.