Rocket League getting Counter Strike-style paid crate loot system
Psyonix "definitely aware of problems" caused by gambling.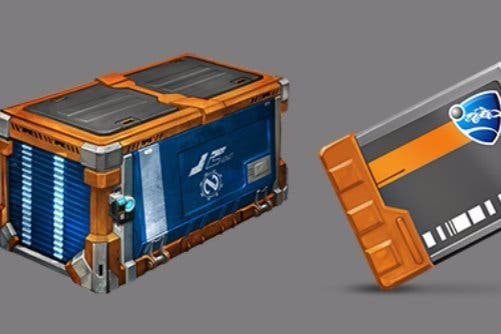 Over the weekend, Rocket League players found images pointing to a key and crate loot system in the game.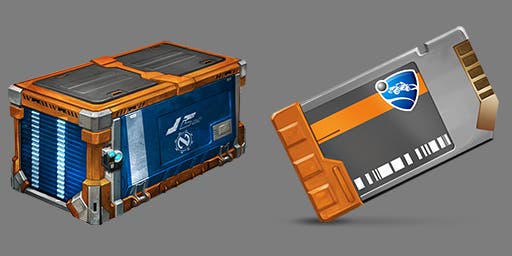 Now, developer Psyonix has confirmed it is bringing the Counter-Strike-style mechanic to the game.
Images of a crate and key card were posted to the Rocket League Reddit three days ago, sparking worries over what this might mean for the game.
The announcement comes after a firestorm of controversy surrounding the way Counter-Strike loot is now gambled online, and the YouTube stars secretly involved in promoting and profiting from it.
Thankfully, Psyonix promptly replied and owned up to the image being legitimate - and what will happen with its footballing car game when the system is introduced.
"Those assets are, indeed, early pieces of an upcoming system we plan on implementing to fund our eSports prize pools and events," Psyonix wrote.
"We plan on officially announcing it next month at (or near) the RLCS Live Finals since it directly relates to that event and other events like it, but since this image came out before our official word, we wanted to clarify some things for you."
Like other DLC already in the game, loot crates will offer cosmetic changes only, Psyonix noted. But this hasn't stopped cosmetic loot from becoming the focus of gambling elsewhere.
"Crates will contain cosmetic content only. We have a strict 'Don't Sell Advantage' policy for Rocket League, and we're sticking with that."
One key difference will be a lack of Steam Marketplace integration with crates.
"We are definitely aware of the problems related to third-party gambling in other games and we are not interested in taking that approach," the developer noted.
"Players who don't want to interact with this system can hide it entirely with a single checkbox. Also of note, this won't affect or impact our current item-drop system in any way.
"We also want to reassure you guys that we are sticking with our approach to keep introducing free new Arenas, Modes, and Items, along with the occasional paid DLC just like we always have."
Full details will be provided next month, the developer concluded.
Some fans are still unhappy, however, and have pointed out that whether there is Steam Marketplace integration or not, paying to open blind cases of loot is still a gamble.
The lack of Steam Marketplace support may also be driven by the game's huge popularity on console, where this would not be an option anyway.
It's especially interesting because Psyonix originally planned Rocket League to be a free-to-play game with this kind of mechanic - and where players would use resources to craft new items for their vehicles - but ultimately discarded this idea due to extremely negative fan feedback.
"Critically, it freed us up to focus on the game and not free-to-play systems," design director Corey Davis revealed earlier this year during a GDC talk attended by Eurogamer.
"We felt like developing a game as free-to-play was turning us into monetisation designers and not game designers, we weren't really focusing on what was best for the player, but what was best for monetising the player."