Roadwarden's story world expands with Windy Meadow, coming to PC this year
Text of kin.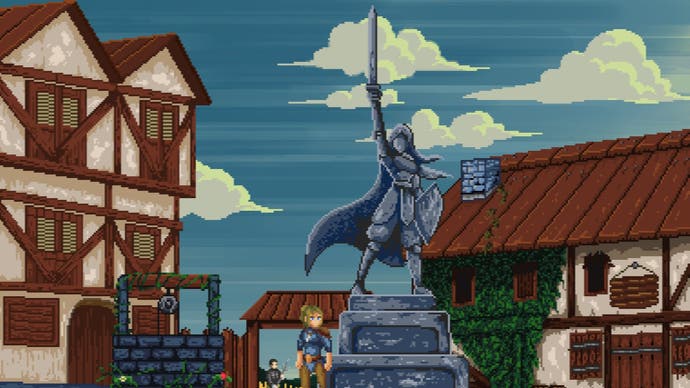 Roadwarden will see its world expand later this year, with the release of Windy Meadow.
Windy Meadow is the upcoming official counterpart to Moral Anxiety Studio's text-based RPG Roadwarden.
It will feature a "multitude of hand-crafted characters" along with a "richly detailed" village within a fantasy setting, and follow three interwoven stories - those of Vena, Fabel, and Ludicia - as they "navigate grand life choices regarding their futures". You can see a little trailer for Windy Meadow below:
"Will talented huntress Vena depart the harmonious but harmless village and leave her family behind in pursuit of riches with a merchant guild? Can Fabel finally embrace his talents, ditching the figurative shackles of his difficult past as he chases his dream of becoming a famous bard? And will outsider and herbalist Ludicia take hold of her love life, choosing not to marry a man she doesn't really love at the risk of leading a lonely future," asks Windy Meadow's press release, while promising an "immersive story" in which every choice matters.
If you are keen to have a little whirl with Windy Meadows ahead of its full release on PC (something we don't have an exact date for yet), you can try out an early demo over on Itch.io now.
Meanwhile, an official
Steam
demo will be arriving later in April.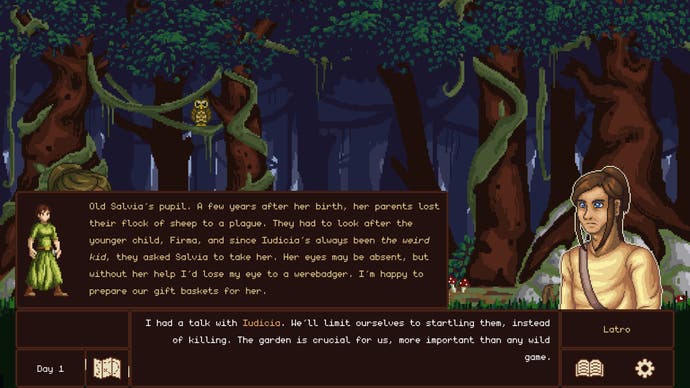 As for Windy Meadow's predecessor, Roadwarden, we at Eurogamer were quite fond of it when it was released last year. In fact, Edwin gave it a rare Essential, calling it "one of the finest historical fantasies you'll play".