Shakedown Hawaii is the follow-up to Retro City Rampage
Let's lei it out.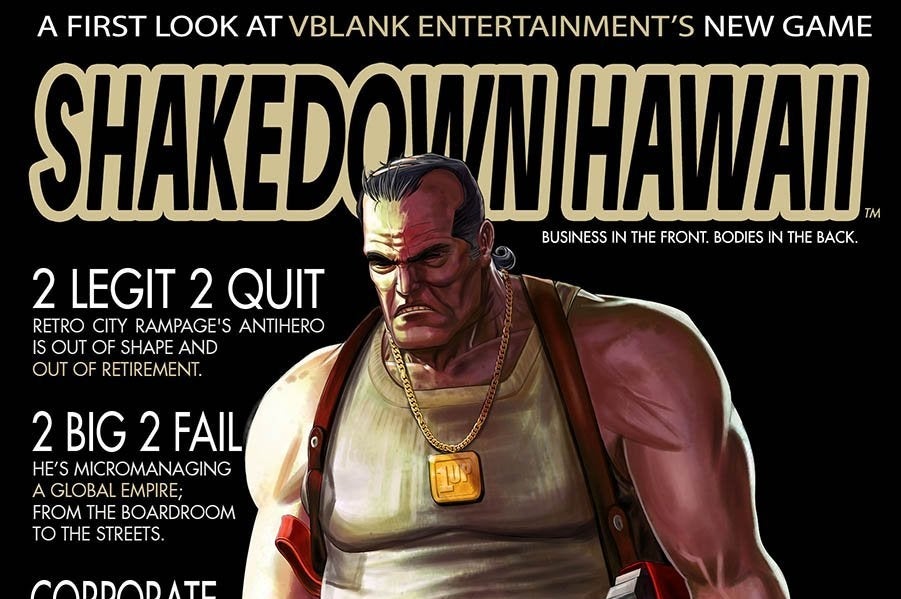 Retro City Rampage, the 8-bit Grand Theft Auto-inspired indie shooter, is getting an open-world follow-up named Shakedown Hawaii.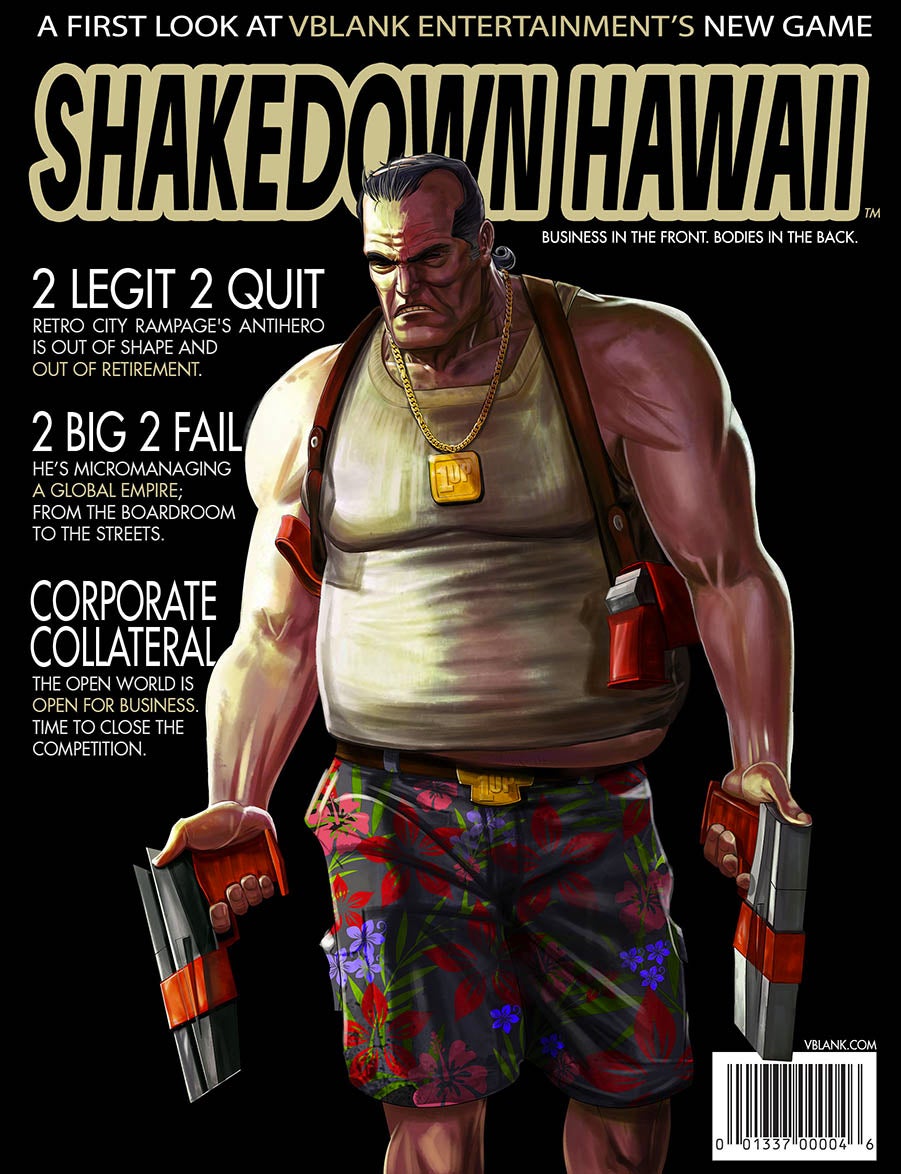 PC, PlayStation 4 and Vita versions of Shakedown Hawaii have been announced by developer Vblank, as well as an edition for an as-yet unspecified Nintendo platform.
Shakedown Hawaii will again feature top-down visuals and elements inspired by games of yore, but now in 16 rather than 8-bit.
With Retro City Rampage, developer Vblank created a parody of late '80s, early '90s pop culture and wrapped it around an enjoyable arcade-like experience.
Shakedown Hawaii looks like plenty more of the same, although now set in a completely open world. Retro City Rampage's unnamed protagonist is back too, although now as an older and overweight. Happens to us all.
Our first glimpse at gameplay lies below, with more to be revealed at next week's PlayStation Experience.