Epic Games store nabs Shakedown: Hawaii as a timed PC exclusive
Rezoning.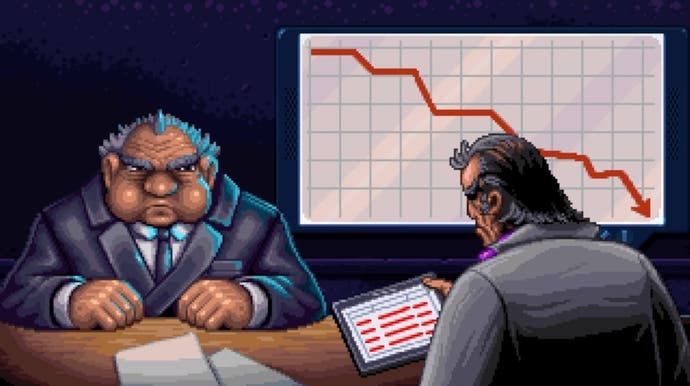 The next game from the developer of Retro City Rampage makes its PC debut first on the Epic Games store.
Shakedown: Hawaii, from developer Vblank Entertainment, comes out this spring. It combines 16-bit open world action and empire building. You build an ostensibly legitimate corporation by completing missions and acquiring businesses, while sabotaging your competitors and shaking down shops for protection money.
The trailer is below.
Shakedown: Hawaii is also due out for Nintendo Switch, PlayStation 4, PS Vita and Nintendo 3DS.