Resistance dev's Outernauts launches on Facebook
Insomniac Games' first social game goes live.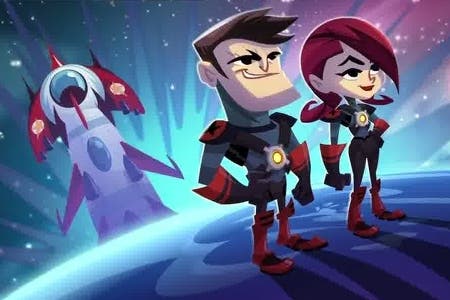 Outernauts, the social game from the developer behind the Ratchet & Clank and Resistance series, has launched on Facebook.
Outernauts is a role-playing game in which you train alien monsters for battle. It's a bit like Pokemon in space, with a dash of Insomniac's trademark humour. There are planets to explore, loot to harvest and asynchronous combat.
Insomniac boss Tedd Price said: "Outernauts is Insomniac's newest game universe. We believe it will appeal to both our long time Insomniac fans and new consumers on Facebook.
"By bringing the breadth and elements of console gaming to a social game, we hope to give our fans-both old and new-a unique gaming experience on Facebook."