Remaking a children's hospital in Minecraft
Why is Microsoft building a replica of Great Ormond Street Hospital in Mojang's game?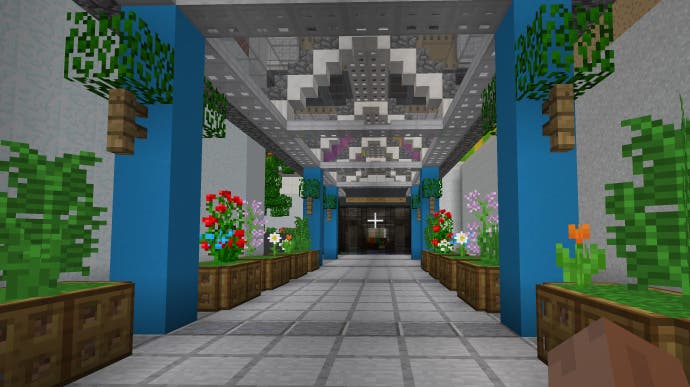 When I first walked through the double doors of Great Ormond Street Hospital, it was a little before midnight. The cavernous reception stood before me, with people bustling back and forth. There was a bizarre ambiance: sombre yet fuelled with adrenaline. Parents and guardians shuffled from foot to foot outside, chain-smoking or making calls. My daughter had been rushed in after a car accident and standing within the famous hospital for kids was daunting for me at the age of 24. Even during the day, the hospital can look imposing: a blue-and-white NHS awning sandwiched between monumental architecture, ambulances coming and going, dropping off precious cargo.
My daughter never recovered, but we were there for five days before she died. I watched as kids came and went through inpatient and outpatient wards, being treated for everything from broken bones to life-threatening cancers. Beyond the reception, the wards are decorated with colourful murals to relax the children, and a trip to the roof reveals a wonderful 3D diorama of Pixar's Finding Nemo for kids to explore between treatments. For a child, the idea of going to hospital for any reason is scary, and companies across the world are doing all they can to help children in this situation.
Teams at GOSH are constantly attempting to break down the fear that can overcome children who will be receiving treatment on-site. After recently introducing an inflatable MRI scanner to help kids adjust to the cramped conditions of the real thing, they've gone a step further and built the entire hospital within Minecraft. Now children and parents can tour the hospital virtually, exploring the wards and the different departments they may have to attend. This sounds at first like another story of a vast DIY building project within the Mojang game, but in this case the hospital struck a partnership with Minecraft owner Microsoft to ensure high-quality work and parity with the building.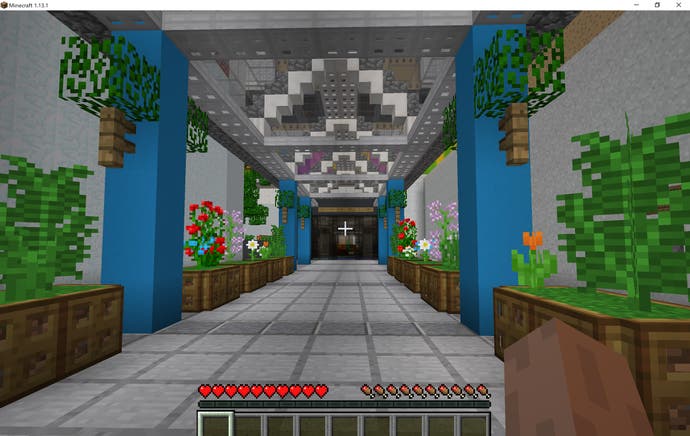 "The project took around two months to complete," says Lee Stott, senior software engineer for Microsoft UK. "As you'd expect, lots of research went into building Great Ormond Street Hospital in Minecraft." But it wasn't an easy project to manage. Minecraft blocks are one meter thick, which skews the dimensions of the hospital. "To work around this, each floor is separate and the buttons at the elevators simply teleport the player from the elevator on one floor to another." Microsoft and a crew from professional Minecraft build team Shapescape were provided with hundreds of images and video clips - and, crucially, they were able to study floor plans which have been constantly updated since before the turn of the 20th century.
"Throughout the project, we worked with Shapescape, a company steeped in heritage amongst Minecraft Content Creators, who have previously recreated places such as Trafalgar Square, Chicago and Florence. We trusted them to build the most realistic experience possible using their team of more than 30 people from 11 different countries," explains Stott. The project will allow children to explore the hospital on computers and soon also in VR. No section of the hospital is off limits, from Paediatric Intensive Care to the café or the golden chapel. The possibilities this generates are seemingly endless; community staff on-site could set challenges for the kids within the game, or use it as a tool for them to meet others their age in similar situations.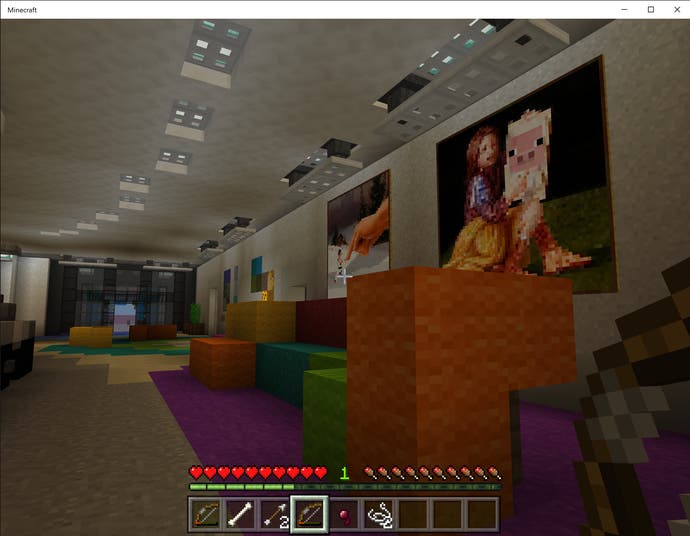 Academic studies are increasingly showing the benefits that video games and the supporting technology can bring to the healing process. Away from Minecraft, companies are using emerging technology in exciting ways. "Today, hospitals are using games to encourage socialising, create a distraction and even aid in therapy. We've seen cases where gaming or virtual reality have enabled patients to focus on those activities while nurses have swapped out bandages covering a severe burn or taken a blood sample," explains Stott.
In fact, Hermes Pardini Labs in Brazil has been using VR to distract children while being vaccinated. The nurse will fit a VR headset onto the child and follow along with a story on a second monitor, ensuring that their movements and actions mirror those of the magical fairy the child can see. When the time comes to inject the vaccine, the child is being given a 'powerful shield stone' which will protect them in life. The study accompanying this form of treatment has seen great success and a decrease in upset children.
Back in the UK, Microsoft is hoping that it will see a similar effect from its work at GOSH, thanks to the accessibility of Minecraft. "Kids at different levels of experience and ability can play together in the same world, and whole families can join each other on adventures or work on collaborative projects," says Stott.
The possibilities don't end with recreating Great Ormond Street Hospital, as Naomi Owen, PR for the hospital's charity, explains: "We see this as a big project and one that can be explored with other hospitals across the world and bring new ways to interact." Another way Microsoft is helping GOSH is with the Cystic Fibrosis team. Cystic Fibrosis is a progressive, genetic disease that causes persistent lung infections and limits the ability to breathe over time. A defective gene causes mucus to build up within the lungs and other organs, meaning the child has to engage in a 'clearance exercise' for 40 minutes per day.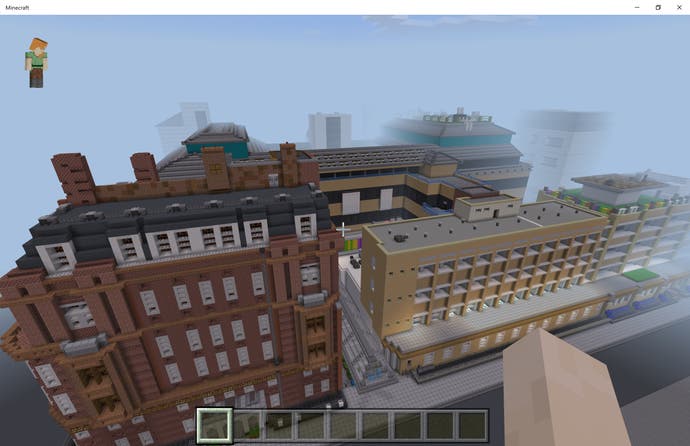 Stott talks about how the Microsoft team is helping to alleviate the boredom and mundanity of this daily routine with Minecraft. "In order to help with this aspect of the disease we have been working on a project that we call project Fizzyo, which gamifies the Cystic Fibrosis exercise through custom hardware that turns standard airway clearance devices into a game controller. To further boost participation, we have created a Minecraft mod with custom blocks that allows children to construct their own Fizzyo games inside of Minecraft itself. To do this we've introduced two new types of block to Minecraft. The Fizzyo block glows and emits red stone power as the participant carries out their airway clearance exercise." There is also an 'exercise tracker block' which provides an interface to configure and track the exercise's needs into the game.
"This is all about helping patients and their families at the most challenging time of their lives," says Owen, "and we hope that this technology leads to more ground-breaking uses to be rolled out across the NHS."
So how does it feel to walk through this version of Great Ormond Street Hospital? I decided I would walk the route that is burned into my brain from my time there. While many years have passed, and the hospital has evolved, I was able to begin from the entrance, next to the statue of Peter Pan, wander through the brightly lit foyer and 'ride the elevator' up to the Seahorse ward. I walked the corridors to PICU, saw the beds lined up under the windows, passed the room where my daughter spent her final moments. And even in the blocky, pixelated view before me, my memories unravelled. I'm not a child who needs treatment, but I am a bereaved parent who finds comfort in those hallways and sees how special this project can be for those who need it.