Redundancies at Elite: Dangerous dev Frontier
As new game Coaster Park Tycoon announced.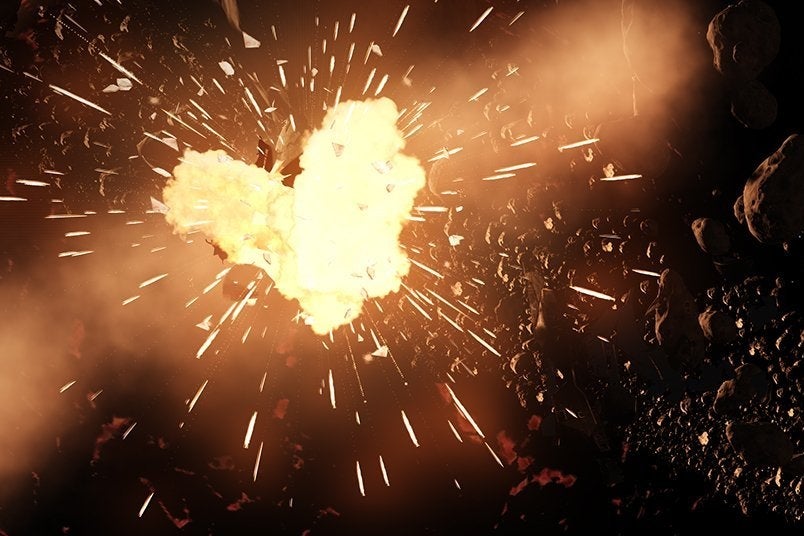 Elite: Dangerous developer Frontier has announced redundancies in the same breath as a new Tycoon game.
The Cambridge-based company announced the development of a self-published game called Coaster Park Tycoon, which is intended to run as a second franchise alongside continued development of space game Elite: Dangerous.
The move "marks the next stage in Frontier's transition towards increasing its proportion of self-published revenue", Frontier said.
Frontier, maker of the RollerCoaster Tycoon games, said Coaster Park Tycoon was due out in 2016 for PC.
Meanwhile, Frontier issued an "operations update", signalling a re-focus of its development activities to Cambridge "where the expertise in these franchises lies". However, 15 "content creation" roles have been made redundant in Cambridge, from a total headcount of 281, as part of a change in the "overall staffing mix" to "match the needs of these two projects".
Development roles are being moved from the Canada studio, which opened in August 2012, to Cambridge, Frontier said, effectively signalling its closure. Frontier said it continues to recruit in areas such as game and technology programming, server and web front end development.
Here's a statement from Jonny Watts, chief creative officer of Frontier:
"Coaster Park games appeal to a great many people, as proven by RollerCoaster Tycoon 3. It is a field for which Frontier has unparalleled expertise and immense passion, and one to which we have long wanted to make a 'no-holds-barred' return.
"We want Coaster Park Tycoon to be another major step forward for the simulation genre, and sit alongside Elite: Dangerous as a second major self-published franchise."
Does the news of redundancies mean Elite: Dangerous has failed to meet sales expectations? Frontier has yet to confirm a sales figure, and with the game being sold on Frontier's website only, we don't have concurrent player number statistics to help gauge popularity.
However, only a couple of weeks ago, on 9th January, Frontier issued a trading update that claimed sales of Elite: Dangerous, which launched on 16th December 2014, had been "encouraging".
The trading update revealed that from 19th June 2014 to 9th January 2015, Frontier received an additional £11.1m in cash from over 250,000 Elite: Dangerous players. In the period since Frontier's Kickstarter campaign was completed in January 2013 to 6th January 2015, the total cash received was £14.1m from just over 300,000 players. "Sales remain strong," Frontier added.
"The total addressable market for the game will grow as the Group adds new platforms, starting with the Apple Mac in approximately three months' time," Frontier said.
This, despite the ongoing Elite: Dangerous refunds saga that has dogged Frontier ever since it revealed the game would not include the promised offline mode.
Frontier's projections for Elite: Dangerous are worth noting. They outline base, mid and bull scenarios for sales and revenues during 2015, 2016 and 2017. Frontier's bull scenario for year ending 31st May 2015, for example, predicted 750,000 sales and £7.5m in revenue.
Here's the interesting part: when these scenarios were prepared, Frontier assumed a typical average unit price of £10. But it raised the price of the game to £40 "based on the expected quality of the game". And so, Frontier is currently receiving greater revenue from fewer units sold.
On 9th January Frontier said it hoped Elite: Dangerous sales would lead to revenues doubling to around £19m by the end of the current financial year. On 30th November 2014, before the full public release of the game, Frontier had net cash of around £9.8m.
As well as Elite: Dangerous and now Coaster Park Tycoon being in development, Frontier is working on ScreamRide for Microsoft. That's due out on Xbox One in March 2015.
If you've been affected by redundancies at Frontier, I'd love to hear your story. You can reach me at wes@eurogamer.net. We guarantee anonymity, if requested.