Redout dogfighter spin-off Space Assault has been delayed indefinitely
Has "not yet reached its full potential."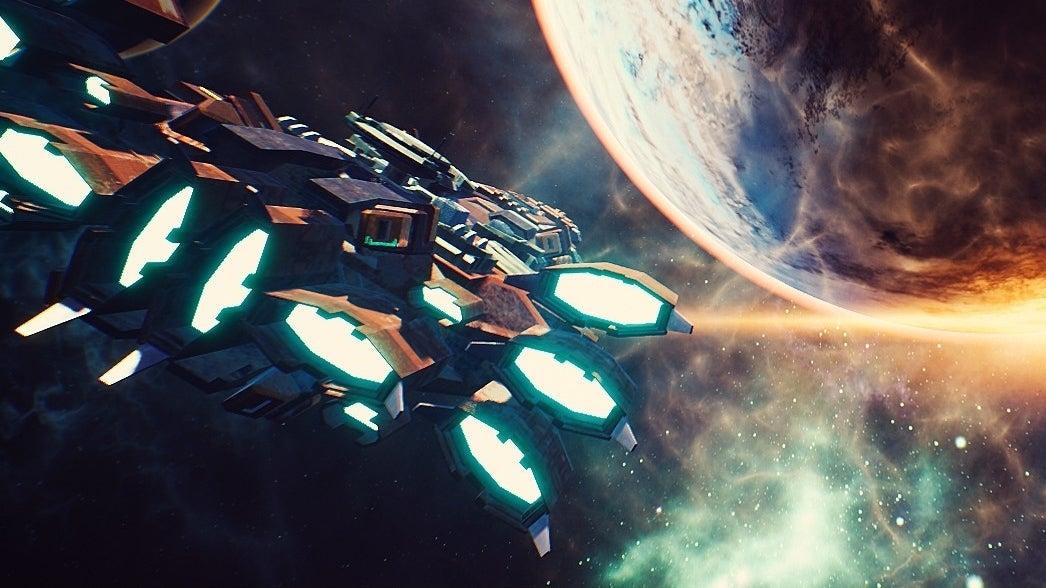 34BigThings, the studio behind 2016's excellent anti-grav racer Redout, has announced that its upcoming dogfighter spin-off Space Assault has been delayed out of its previously anticipated Q1 2019 release window.
Redout: Space Assault was first revealed during E3 2018, and a promising gameplay trailer emerged toward the end of last year. The intergalactic shooter was clearly a very different beast to its predecessor, but 34BigThings promised that the two shared the same "adrenaline rush, high skill ceiling, frantic pace and popping aesthetics".
At the time, the developer said it was aiming to release Space Assault during Q1 2019, a window that it obviously missed. However, 34BigThings has now broken its silence in a new blog post, officially delaying the game, and even going as far as to say that it's unsure "when [it] will come out, and whether it will come out this year or not."
"Ever since the reveal trailer last November," it explained, "we have been flooded by your passionate reception for this title. We know you have high expectations for this game, and for the franchise as a whole. We want to deliver a game worthy of those expectations and the trust you have in us, and as the game stands, it is not living up to those expectations."
"In its current state," it concluded, "Redout: Space Assault has not yet reached its full potential. We want to add more features to make the game better, as well as strengthening the narrative and the storytelling. We will keep working hard to deliver a game that will blow you away."