Red Dead Redemption 2 - Paying a Social Call
How to complete Paying a Social Call in Red Dead Redemption 2.
Paying a Social Call is a mission from Red Dead Redemption 2's second chapter.
For more help, our Red Dead Redemption 2 walkthrough explains how to complete the game's many story missions.
Paying a Social Call
Paying a Social Call objectives:
Silently kill 4 O'Driscolls
Get 12 headshots
Complete with at least 80% accuracy
Complete the mission without taking any health items
You can start this mission after completing Americans at Rest, and is started by speaking to Kieran at the camp. Antagonise or threaten him to begin, and then ride him to the destination he points out.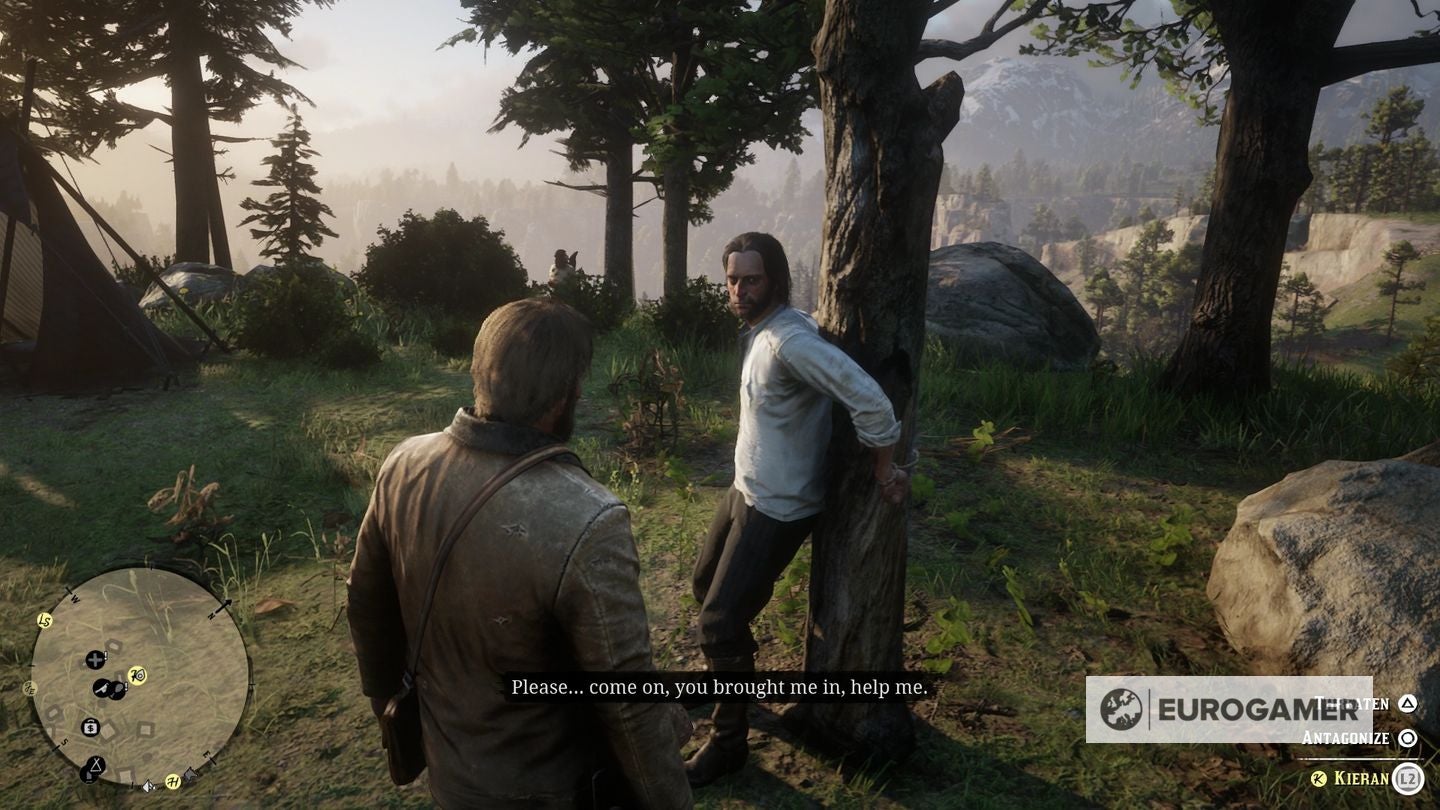 When you get to the camp, you can advise others to take the lead on the stealth kills. Don't worry, they won't mess up. The two guards you'll have to get your hands dirty with though, but only when they say.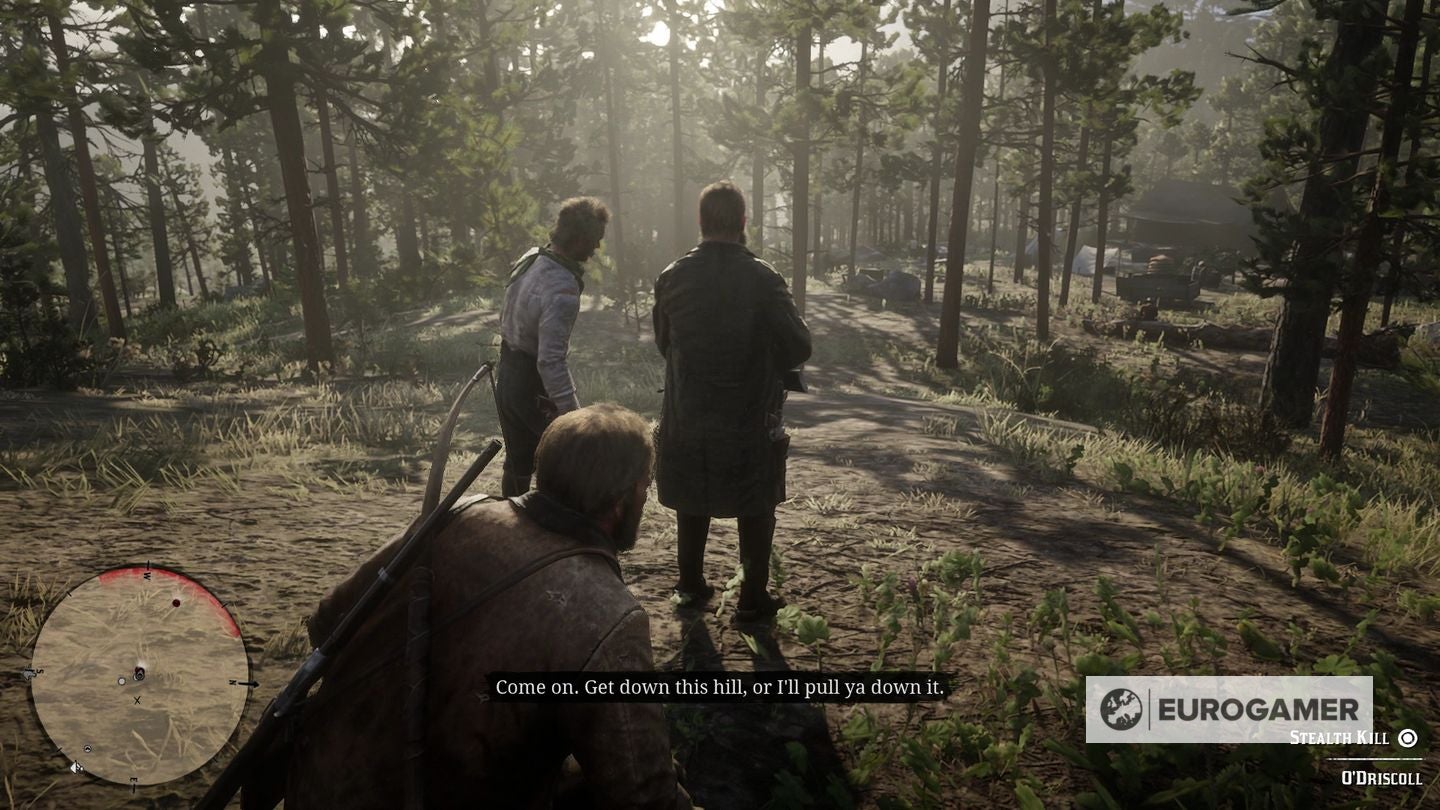 ---
The PC version has seen several new additions, including a photo mode, Landmarks of Riches Treasure Map, The Elemental Trail Treasure Map and the End of the Earth mission. If you're looking for more help in general, our Red Dead Redemption 2 mission list walkthrough can help provide pointers with the story. If you're looking for things to find, there are Killer Clue Piece locations, High Stakes Treasure Map locations, Jack Hall Gang Treasure Map locations, Red Dead Redemption 2 Le Tresor Des Morts and the Poisonous Trail Treasure Map locations too. Our in-depth systems explainers includes hunting perfect pelts, hides and skins as well as all Legendary Animal locations and Legendary Fish locations, or all Gunslinger locations, too. Finally, here's a list of Red Dead Redemption 2 cheat codes .
---
When you reach the log, you can get the gang to let loose on the camp. This means a shootout - use the mini-map to see the exact positions of enemies to make life much easier.
Once done, approach the cabin as instructed. After the cutscene, get the Double-Barrelled Shotgun from the chimney, then search the chimney for a lot of cash - $300 of which is your share.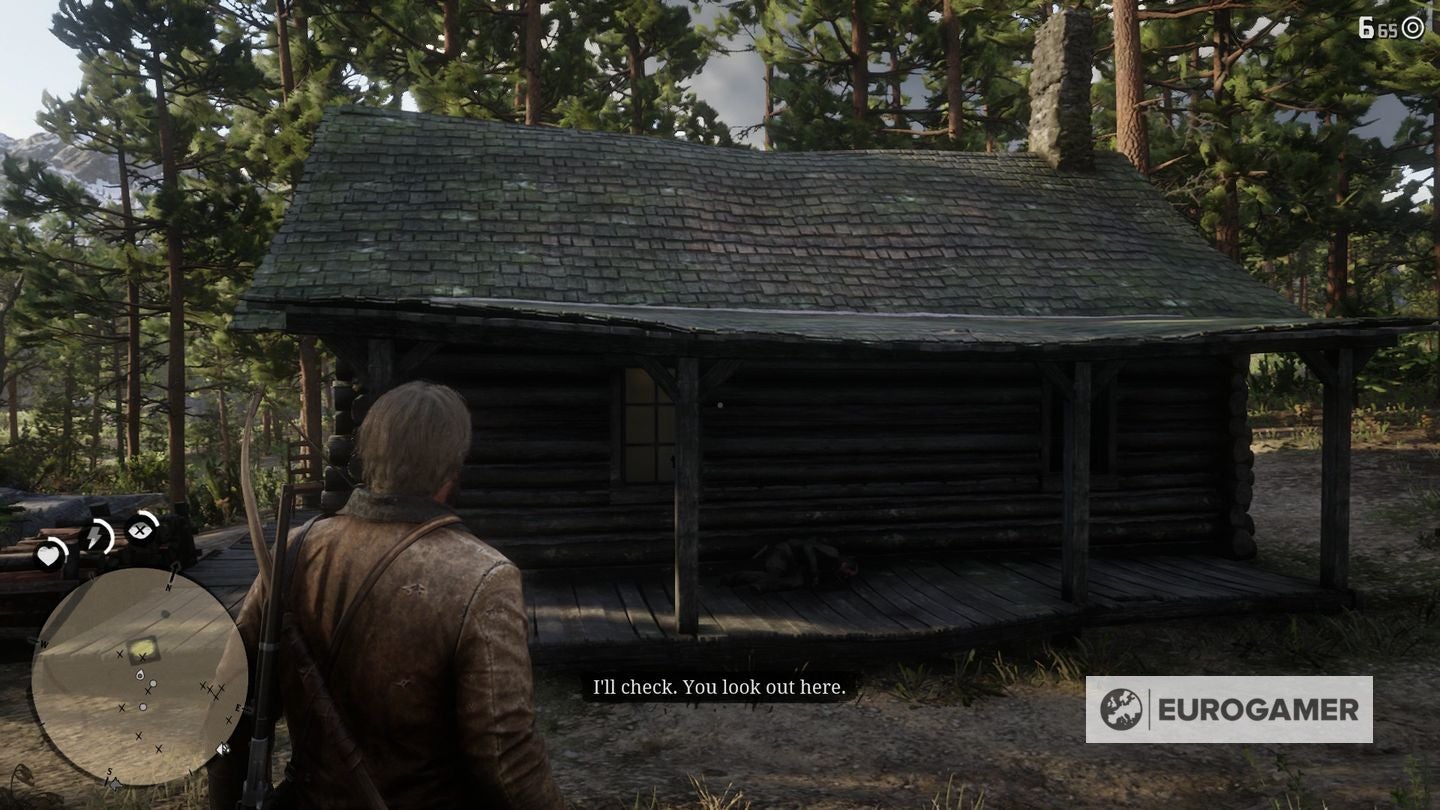 The mission is now over, but if you fancy, there are a load of bodies in the camp you can loot for some loose change and ammo.