Rare copy of Super Mario Bros. 3 breaks world record for most expensive video game
Not so cheep cheep.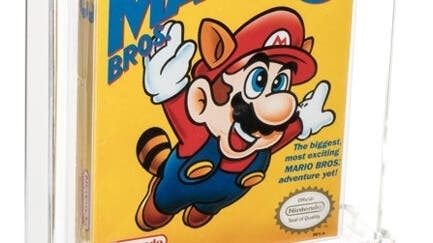 If you want a pristine copy of Super Mario Bros. 3, I hope you've been saving your coins, as a sealed version of the game has sold for auction at $156k (£117k) - earning it the title of most expensive video game ever sold at auction.
The sealed variant of the NES game was sold by Texas-based auctioneer Heritage Auctions last Friday, beating the previous title-holder Super Mario Bros., a copy of which sold for $114k (£85k) back in July.
Beyond being in excellent condition, the Super Mario Bros. 3 copy was also exceptional due to the layout of its packaging. "Exceedingly rare are sealed copies with the word 'Bros.' formatted to the left, covering one of Mario's signature white gloves," Heritage Auctions explained. "Collectors have spent years looking for such a version - the earliest in the Super Mario Bros. 3 production history - and usually come up empty-handed."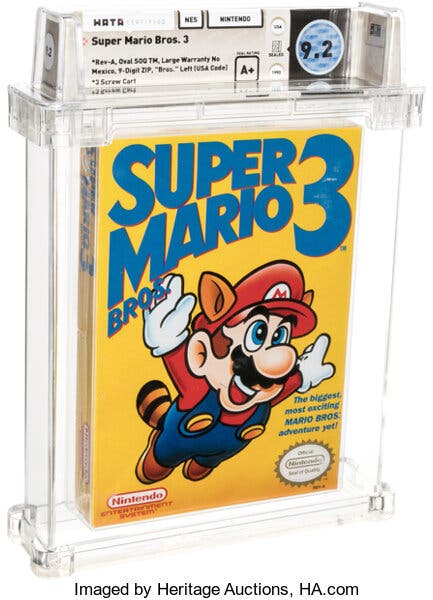 The bidding opened at $62.5k (£46.8k), but 20 bidders got involved to push the copy up to its record-breaking final amount.
In the same auction, a sealed copy of Pokémon Red was sold for $84k (£62.8k), itself breaking the record for the highest price paid for a Pokémon title. Team Rocket once again proving they'll do anything to get that Pikachu, I suppose.