Rain drops on PSN in early October
It won't be long 'til happiness steps up to greet me.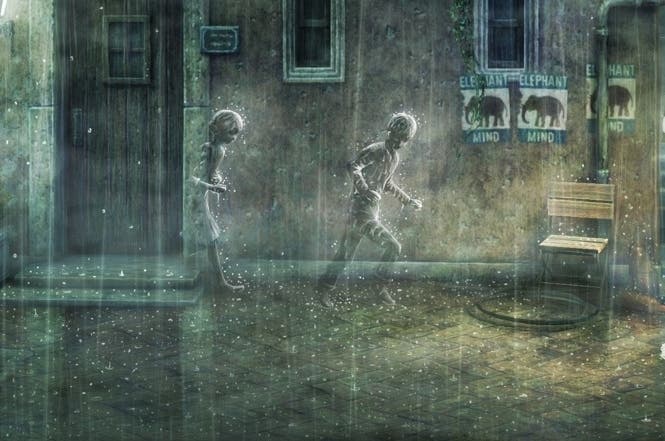 Sony Japan Studio's upcoming melancholy curio Rain is now set to arrive on European PS3s on 2nd October for €12.99, Sony has announced.
North America will receive it a day earlier for $14.99.
Additionally, pre-orders prior to 1st October will receive a dynamic dashboard theme, a static theme, five hand-drawn avatars, and a musical montage.
Rain is the latest game from Sony's C.A.M.P. (Creator Audition Mash-up Project) initiative which lets anyone pitch an idea to the studio, and if Sony likes it enough it'll back it by putting some of its top talent on the project. This is how Tokyo Jungle initially got greenlit, along with Echochrome and Trash Panic.
For more on Rain, EG features editor Martin Robinson went in depth with it in his Rain preview earlier this summer.
For now, enjoy its splashy new Gamescom trailer below.