PUBG Corp. declares "Fix PUBG" campaign over as it changes development direction
"We have reflected a lot on our mistakes."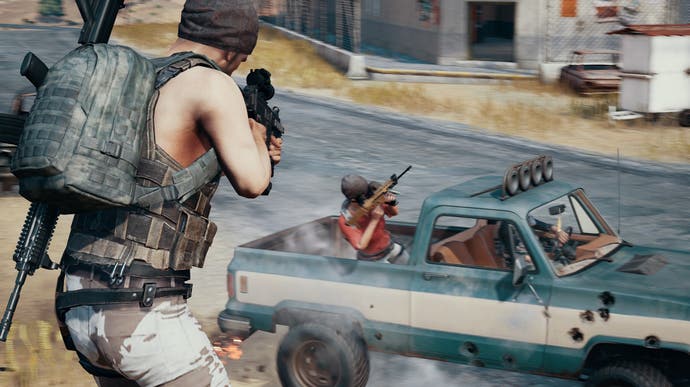 The maker of PlayerUnknown's Battlegrounds has declared its high-profile, major bug-fixing campaign over and announced a change in direction for development.
In an open letter to players published on Steam, executive producer Taeseok Jang admitted the developer, PUBG Corp. had "overlooked issues that matter to you" as it focused on providing new content quickly "while supplementing battle royale gameplay". PUBG Corp. has "reflected a lot on our mistakes," Taeseok Jang added.
As a result, PUBG Corp. has shifted priorities for its 2019 roadmap. Now, build stability and quality are "our most important value", ahead of battle royale gameplay and new content.
"At first, this is likely to slow down our build cadence, but as these processes become more proficient, we hope to provide new content as fast as before, while maintaining our new stability and quality-first goal," Taeseok Jang said.
"While we cannot say how long this will take, we promise you that we will give our best efforts to reach this stage as quickly as possible."
Three months have passed since PUBG Corp. announced the "Fix PUBG" campaign. In the Steam post, Taeseok Jang outlined a raft of improvements that had been made to the game, including to client performance, server performance, matchmaking, anti-cheat (over two million accounts were banned during the campaign alone, the developer said), bug fixing and quality of life improvements.
"We know there are many things to improve upon, but we do have a sense that we more accurately feel what you, the players want and need," Taeseok Jang said.
"While this is the end of the Fix PUBG campaign, we will go forward in our development, improve our processes, and redouble our efforts with the lessons learned."
The reaction to PUBG Corp.'s open letter has been mixed. One of the top comments on the post's thread on the PUBG subreddit lists issues yet to be fixed. Countering this, there are posts from some players who say PUBG feels like it's in a good place.
While Fortnite has hit the headlines throughout much of 2018 and PUBG's popularity has fallen sharply on PC, PUBG remains the most popular game on Steam, with a concurrent player count of 898,133 at the time of this article's publication. It's also a huge hit on mobile, and is set to launch on PlayStation 4 after a year's console exclusivity on Xbox One.