Psychedelic space shooter Futuridium headed to PS4
As well as Vita, and now a Cross Buy title.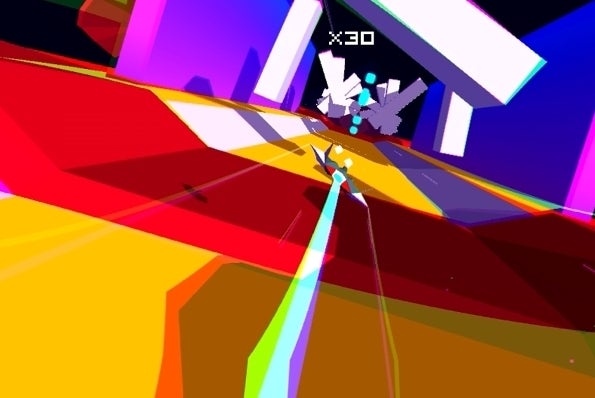 Indie space shooter Futuridium EP Deluxe will now arrive on PlayStation 4 as well as Vita, two person developer team MixedBag has announced.
After requests from fans for a TV-sized edition of the game, MixedBag has worked with Sony Europe to begin work on PS4 version that will boast 1080p 60fps gameplay, studio co-founder Mauro Fanelli revealed in a post on the EU PlayStation blog.
Improved effects and features to make use of the DualShock 4 controller will also be included.
There's still no release date for Futuridium but when the game does arrive it will do so simultaneously across both platforms. It'll also be a Cross Buy purchase, with leaderboards shared between both editions.