PSN credit is currently on sale at ShopTo
Much more than what you bargained for - in a good way.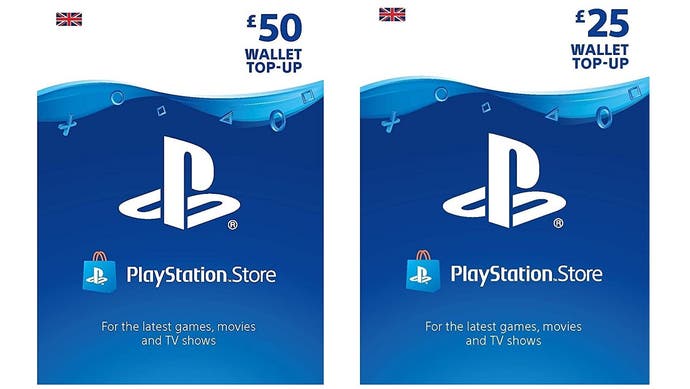 If you've had your eye on something in the PSN Store or its current Spring Sale, you'll want to take a look at ShopTo where they're currently selling PSN credit at discounted prices.
PSN credit top-up cards at all values are reduced, so whether you want to make a splash with a huge purchase or just save a couple of quid there should be an option for you. All you need to do is purchase the value of PSN credit you want, enter the code on the PSN Store to add the funds to your account and then spend away. Look at it this way: it's essentially free money. And who can say no to that?
The PSN credit prices at ShopTo break down as follows:
£10 PSN credit for £8.85
£15 PSN credit for £12.85
£20 PSN credit for £17.85
£25 PSN credit for £22.85
£30 PSN credit for £25.85
£35 PSN credit for £29.85
£40 PSN credit for £33.85
£45 PSN credit for £37.85
£50 PSN credit for £42.85
£80 PSN credit for £68.85
£90 PSN credit for £78.85
£100 PSN credit for £87.85
To see what's the best offer, 'peetz' over on Hotukdeals has looked closely at the discount each value of card provides. They've determined that the £45 PSN credit top-up represents the best discount, with the £40 and £35 cards close behind in offering the next best in terms of value.
One game you might want to pick up is the Final Fantasy 7 Digital Deluxe Edition that's currently on the PSN Store for £74.99. If you pick up the £40 and £35 credit from ShopTo you'll only actually be paying £63.70 for it.
---
Looking for more PS4 offers? Why not head over to Jelly Deals where we've got the best PS4 external hard drive, the cheapest PS Plus deal and all the info you need if you're looking for PS5 stock.
---
To put that in perspective, the physical version is available exclusively at Game for £79.99. The PSN deal is definitely worth it, then, if you don't mind missing out on the Steelbook and are happy with digital copies of the artbook and mini-soundtrack.
The long-awaited remake has just been fully recommended by Martin in the Eurogamer Final Fantasy 7 review.