PS5 is a surefire hit, but Sony's broken promises are eroding trust
The game's up.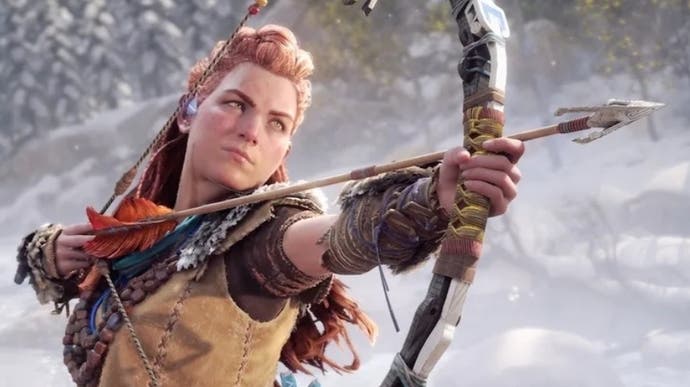 As the PlayStation 5 showcase ended, with aggressive price points for both the PS5 and its Digital Edition, a staggered release date (we get it a week later than the US, which is a shame but in the current circumstances I understand), and the announcement of Final Fantasy 16, the next God of War and, most exciting of all, a decent look at the wondrous Demon's Souls running on PS5, I was feeling pretty good about the whole thing. Pumped, even.
And then, almost as quickly as the show ended, reality bit. In just a few tweets Geoff Keighley became a better Sony spokesperson than anyone on the company's PR team, announcing that, actually, some of these fancy games we had thought were PS5 exclusives... weren't.
First up, the revelation that Spider-Man: Miles Morales, which looked great running on PS5 during the show, is also coming to PlayStation 4. Huh.
Then the biggest bombshell: Horizon: Forbidden West, Guerrilla's hotly anticipated PS5 showcase, is also coming to PS4. Huh!
Then a kerfuffle about Demon's Souls, which, the PS5 showcase event told us, was not available on "other consoles" for a limited time, and was also available on PC. Did that mean it was set for PS4?
Remarkably, Sony pulled its trailer from the PlayStation YouTube channel, re-uploading it to remove mention of PC. This was "human error", we were told.
Last night, there was a lot of human error flying around at Sony, wasn't there?
What happened to all Sony's guff about believing in generations? It was a load of old rubbish, it seems. Whether you believe in Microsoft's philosophy of launching its games across generations (I have concerns about the Xbox One holding games back, as I know some in the development community do), at least the company was honest about it.
Here's what Sony's Jim Ryan told our sister site GamesIndustry.biz in May:
"We have always said that we believe in generations. We believe that when you go to all the trouble of creating a next-gen console, that it should include features and benefits that the previous generation does not include. And that, in our view, people should make games that can make the most of those features.
"We do believe in generations, and whether it's the DualSense controller, whether it's the 3D audio, whether it's the multiple ways that the SSD can be used... we are thinking that it is time to give the PlayStation community something new, something different, that can really only be enjoyed on PS5."
The suggestion at the time was that Sony's announced PS5 exclusives were just that - PS5 exclusives. Sony, we were led to believe, was taking a different approach to its rival, Microsoft, which had for months taken flak for its cross-gen strategy. Today, Ryan's quote comes across as a misleading statement designed to score a cheap PR win in the war with Microsoft. If Halo Infinite is hobbled by Xbox One, shouldn't we now express concern that Horizon: Forbidden West is hampered by PS4?
In August, Sony confirmed the PS4 Dualshock won't work with PS5 games. Explaining its decision, Sony said it believed "PS5 games should take advantage of the new capabilities and features we're bringing to the platform, including the features of DualSense wireless controller".
Well, if Spider-Man: Miles Morales is coming out on PS4, why can't you play it on a PS5 with a DualShock?
Is this all just a communication cock-up? I wouldn't put it past Sony, given its record down the years. Even the announcement of Final Fantasy 16 - an old-school megaton fit for an E3 stage - has not been without its controversy. Square Enix won't properly answer questions about the nature of the game's exclusivity, despite Sony signalling timed console exclusivity during its event. According to an analyst I've spoken to, Final Fantasy 16 is six months full exclusive on PS5, and 12 months console exclusive. That suggests it's coming out on PC six months after launching on PS5, and on Xbox Series X a year later. Why not be honest and just say that? Because video games, apparently.
But the worst thing about all this is Sony's broken promise about PS5 pre-orders. In August, Sony said it wouldn't surprise-reveal PS5 pre-orders. "I think it's safe to say, we'll let you know when pre-orders will happen," PlayStation worldwide marketing head, Eric Lempel said.
"It's not going to happen with a minute's notice. We're going to at some point let you know when you can pre-order a PS5 so please don't feel like you have to go run and line up anywhere until you receive official notice on how that will work."
Last night, shortly after Sony's PS5 showcase ended, pre-orders opened up at select retailers, and fans scrambled to put their money down. Pre-orders literally went live before Sony made an official announcement that they were going live. That doesn't sound like a minute's notice to me.
The events of last night soured what should have been an exciting, feel-good moment for video game fans and for PlayStation. Sony now looks disingenuous - devious, even. I don't for one minute think Sony's actions will materially harm the success of the PS5. Just look how pre-orders are flying off the virtual shelves! But I'm worried we're seeing a return to the "arrogant Sony" we saw as the company went into the release of the PlayStation 3.
I have absolute faith in all of Sony's wonderful developers who I'm sure will create fantastic PlayStation games I will be desperate to play on PS5. But I'm finding it increasingly difficult to trust a word that comes out of the executives' mouths. Is Ratchet & Clank: Rift Apart a PS5 exclusive? Is Gran Turismo 7? Despite Sony's insistence that it is a PS5 exclusive, will Demon's Souls also come to "other platforms"?
Sony, we can handle the truth - even if it hurts.